Discussion Starter
·
#1
·
Hi, I have searched and I cannot find any millipede thread. So I thought I would start one as I quite like them and I dont think they are talked about enough.
So I would like to keep this thread going so that other people can refer to it for advice and tips. Also to just see other peoples millipede and setups
So add pics of you millipede and their setups. Talk about them in general, and any plans to breed certain species of millipede.
I will start with my own -
My Female African Fire Millipede called Ruby, She is about a year old, and now fully grown (I think). She is the first millipede that I ever got and have never met a friendlier millipede. So here is a pic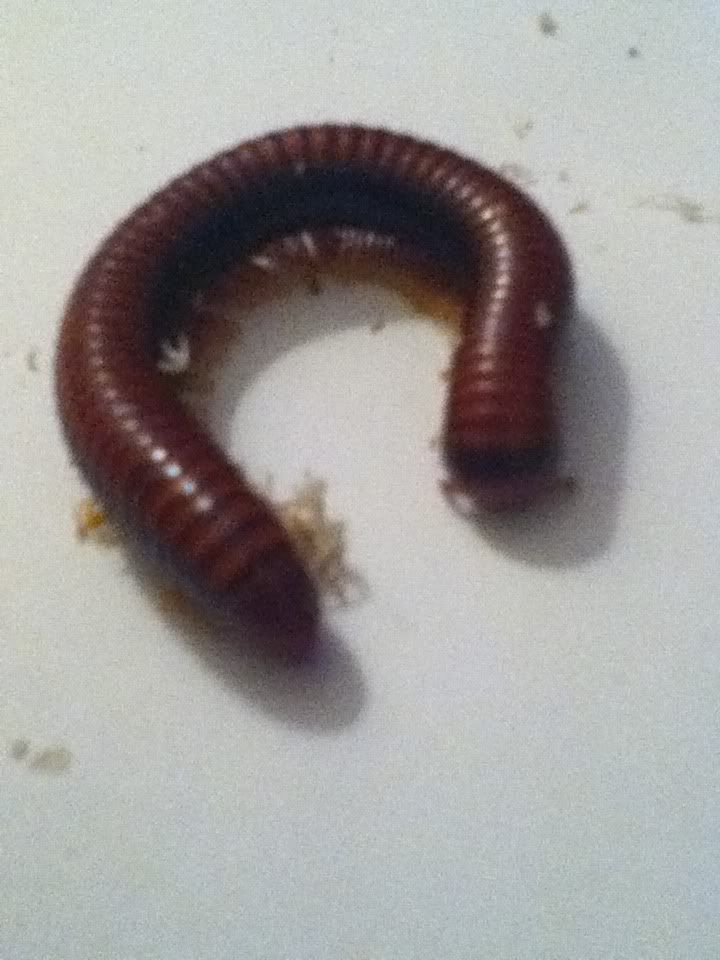 My next millipede is my Vietnamese Rainbow Millipede, called Ava. She is very small and only a few months old. She hides away all the time and only comes out when I have to find her. I think she just eats the substrate. Here is a pic
I will try to find a pic of where they live later
So everyone start talking and adding pic so millipedes
:2thumb:: victory::2thumb:: victory::2thumb:: victory::2thumb:: victory::2thumb:: victory: