Discussion Starter
·
#1
·
Was doing the rounds last night and took a few pics of some of the smaller tarantulas in my collection.
First up, "Mini Bones" the E. murinus - growing well, eating like a dustbin.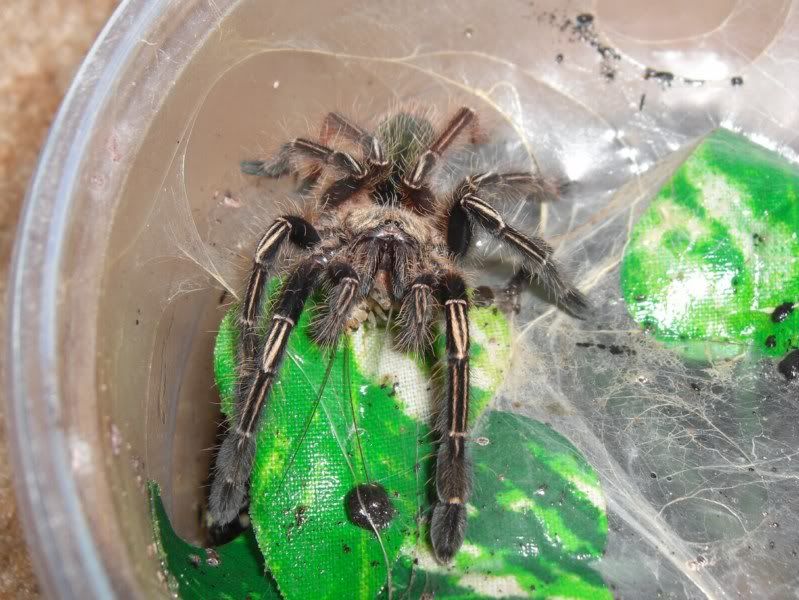 And now a group of 5 juvie P. formosa, no aggression witnessed yet with these guys.
Who is hiding down there?
"Oliver" the little Citharischius crawshayi (sex unknown)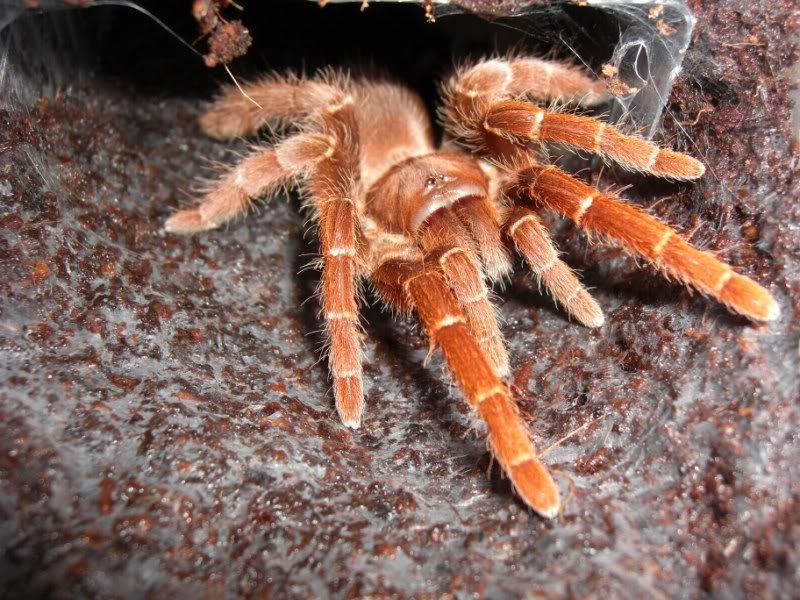 and next "Beetle" the ickle Plesiopelma sp. Bolivia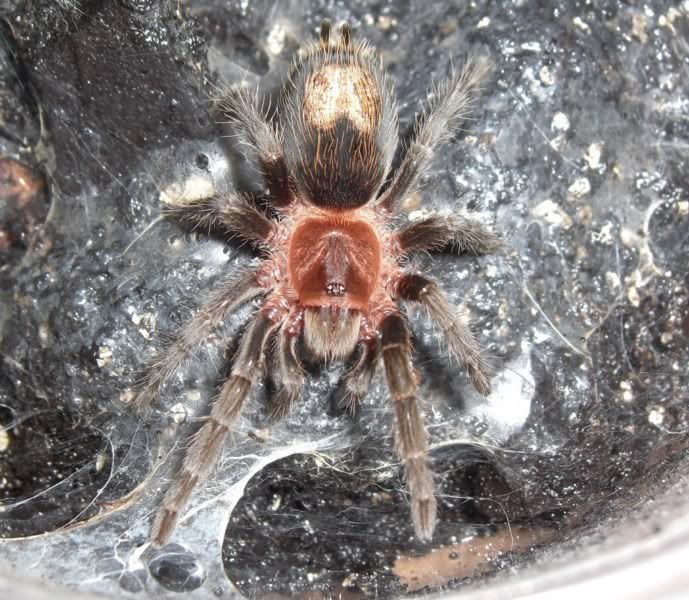 More to follow ...