I have started doing some premade hats alongside my custom made hats.
I have 3 Dark Grey Wolf Hats which are available to be posted straight out with no waiting for hat to be made or waiting list.
From time to time I will have various Premade Hats available. I will post as and when I have made different ones. As well as Popular types I will also be doing some New designs of my own which are just because I am wanting to try different things.
The Wolf Hats are £25 each plus £1.50 postage . Posted 1st Class UK.
If outside UK please pm for postage details.
Dark Grey Wolf Hat with Cream inner Ears.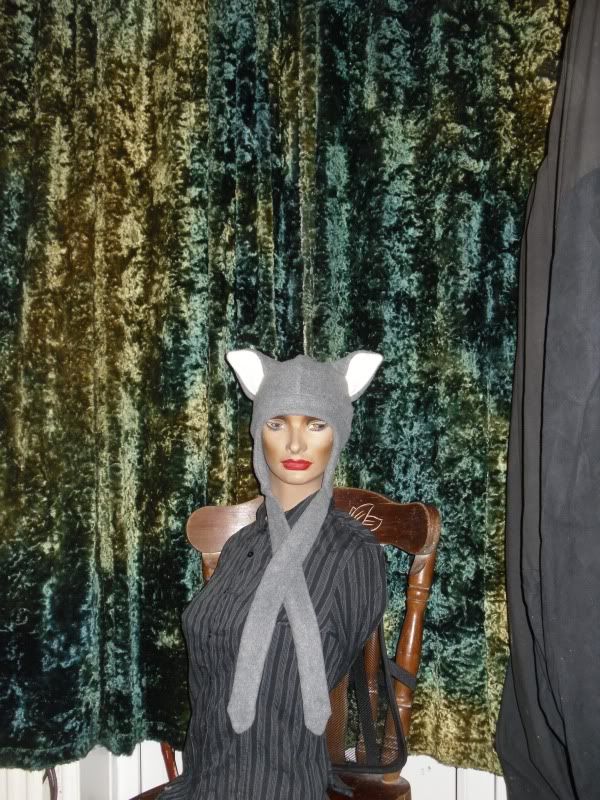 Please feel free to check out 'Mistress Pimperella's Hats' on Facebook. The link is in my Sig below.