Discussion Starter
·
#1
·
Hi guys I thought I'd post a rolling thread on a viv I've started to build for my Bosc, Billy.
This was his second viv (original was a 3x2x2 - I haven't got any pics of this) this one was 4x2.5x2.5...(bottom viv)
This is the inside....
I admit this wasn't the nicest of vivs to look at from the outiside but suited his needs - so I decided to re-vamp the outside so it looked nicer..as it was in my living room...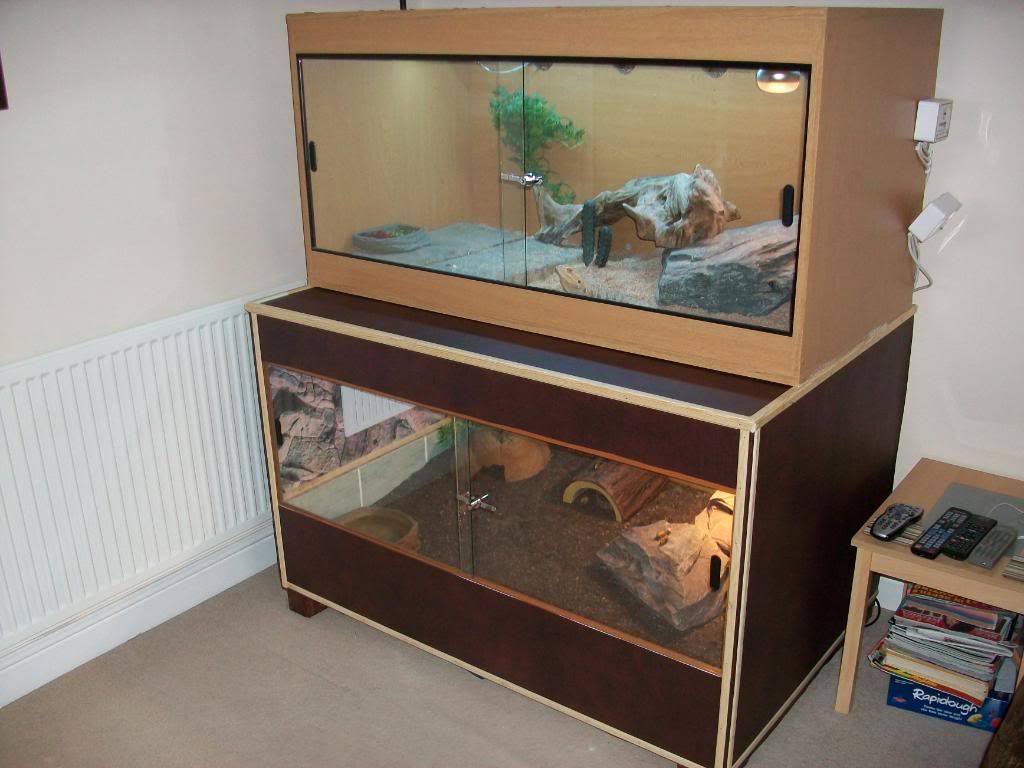 But anyway as previously mentioned in other threads he eats like food is going out of fashion and growing at a hell of a rate so hence the new latest viv....hopefully his viv for life...
Started with a design...(copied some ideas from ppl on here)...
Then today finally started...the size is 6x3x3 made from exterior plywood coated with a plastic laminate...its new apparently and fairly cheap - for all the wood needed and LOADS of off cuts it was £180.00 and will only need the joints sealing with silicone which will save soooo much time!!
Anyways here is what we've done so far...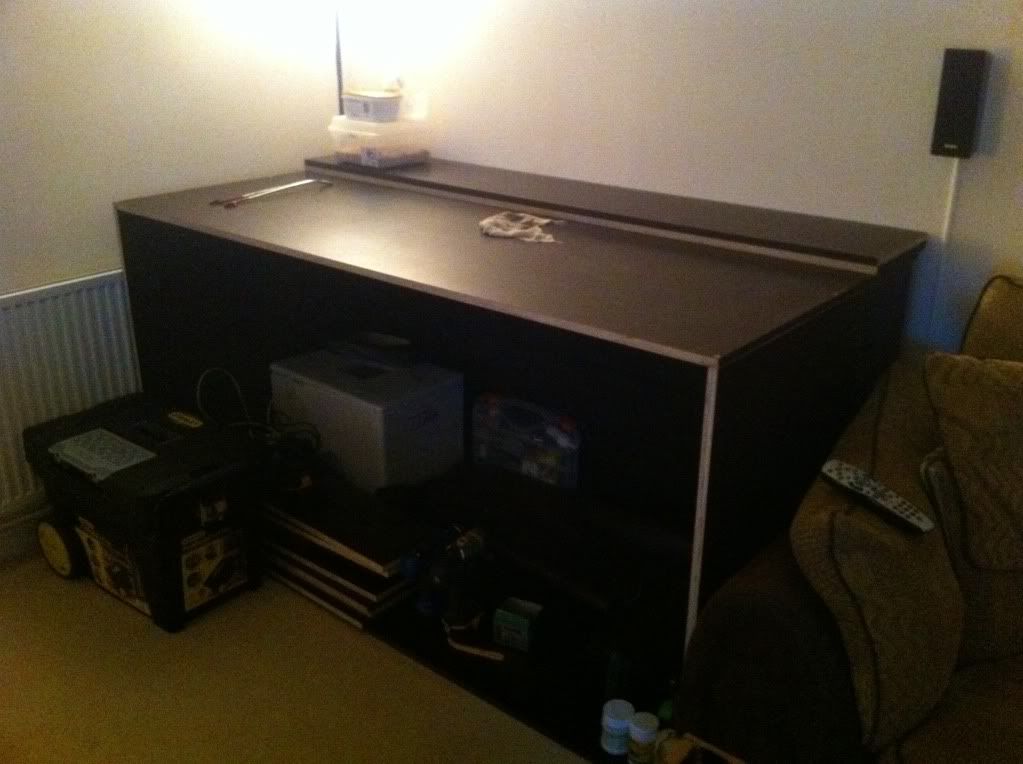 There is a loooong way to go but I'll keep this thread as up to date as I can :2thumb: