Hey guys, this is my DIY exo terra background. Its yet to be sealed however I have some sealant on its way in the post. The background is built from the free exo terra background that came with the viv.
Here is my original quick sketch plan for the background-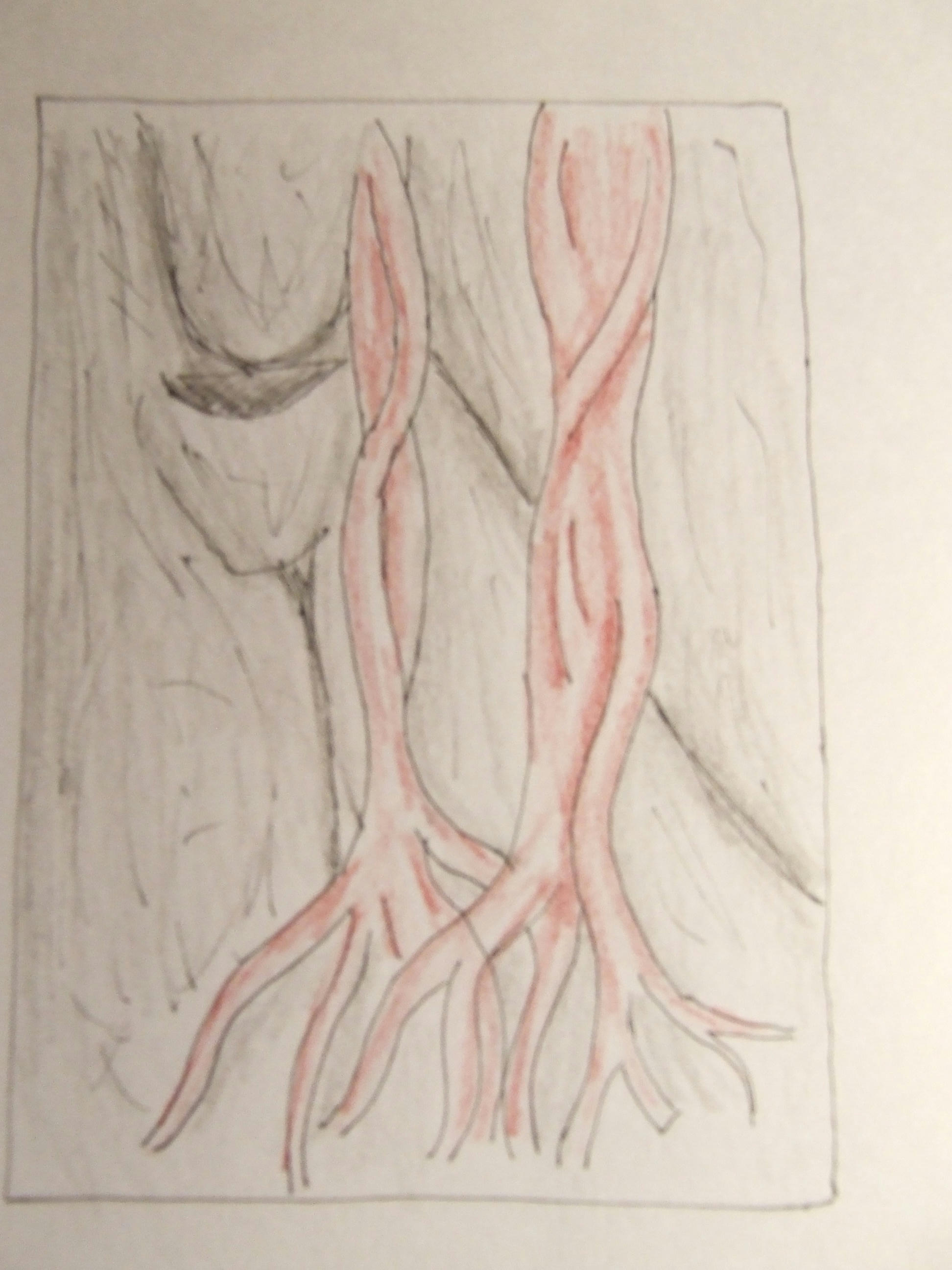 Here is my overall plan for how i want the vivarium to look. (guess the lizard?)
sorry for the quality of drawing both took me about 5 mins.
Heres how i made it-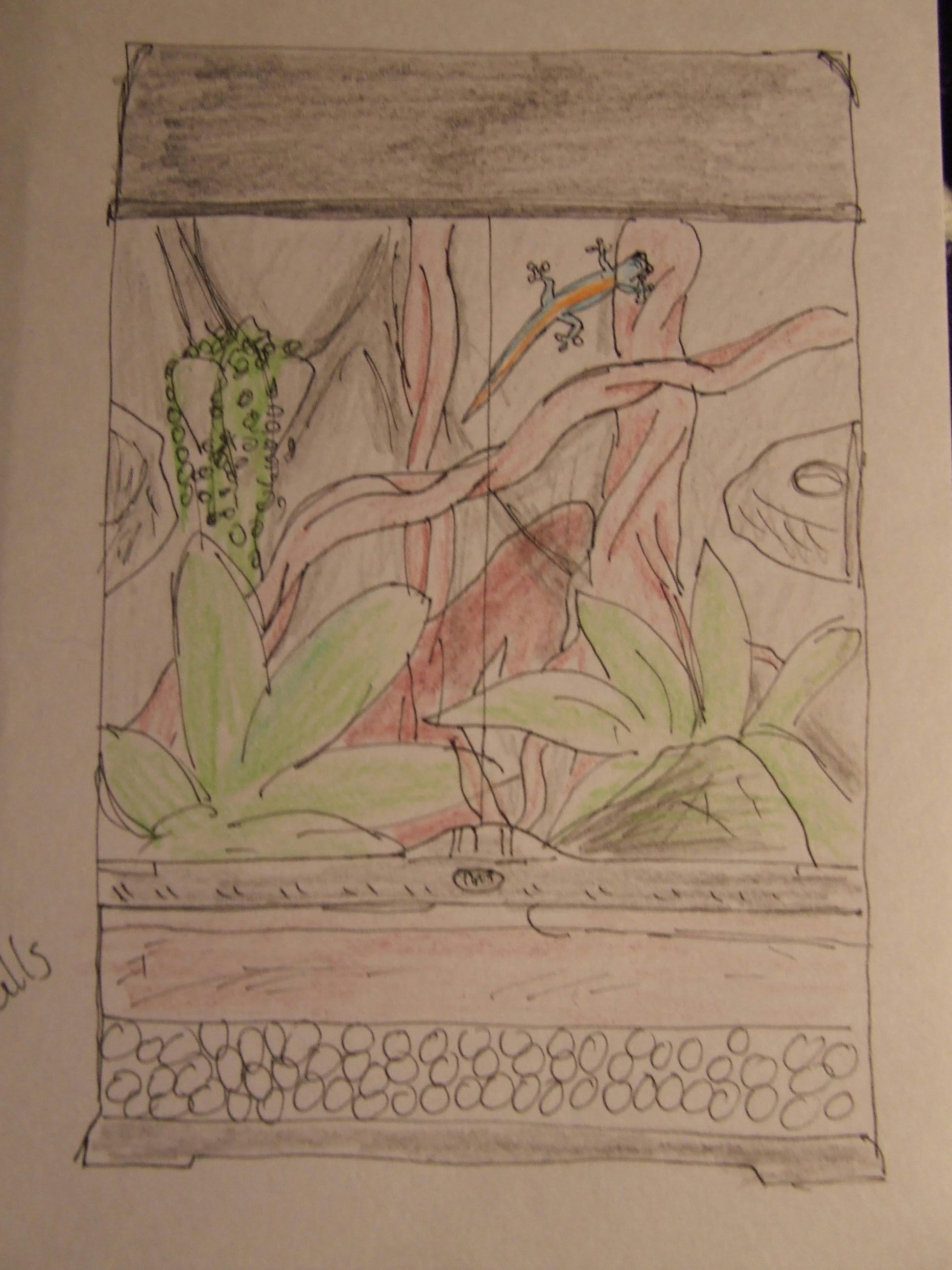 First i created a natural rock looking plant pot by shaping a square block of polystyrene with a lighter and a knife. Before glueing it on the join between 3 rocks.
next i coated the whole thing in several layers of grout to strengthen it..
Using the groove meant for any equipment wires that have to be run down the back of the background i siliconed a piece of airline tubing running from the plant pot to the bottom. (I'm not sure if this is necessary but seemed like a good idea.)
To construct the vines I used several pieces of polypropylene rope which I bundled together until they were in a vaguely vine shape which I then secured with thread. The vines, like the background, where then grouted and attached to the background.
Next I painted the rocks a grey with a faint hint of beige to tone down the grey. Then I dry brushed them with a very light grey colour.
The vines I painted a dark brown and whilst the paint was still wet I sprinkled dry coconut fibre onto them to make them look more like natural vines.
All I still have to do is coat the background in several coats of sealant (I'm using G4 pond sealant) and then get the plant pot planted with a suitable hanging plant.
Here is the finished background (I apologise for the quality of photos they were taken on an ipod touch)