Discussion Starter
•
#1
•
Thought I would post some pics in a thread of how I get on with my first commune venture, so will post pics up periodically to keep it updated if thats ok. Being a new venture any thoughts or advice would be welcome
The first pics 27th jan 2012
Empty 8x4 HoS enc with cork tube
Faciata enc for 10 slings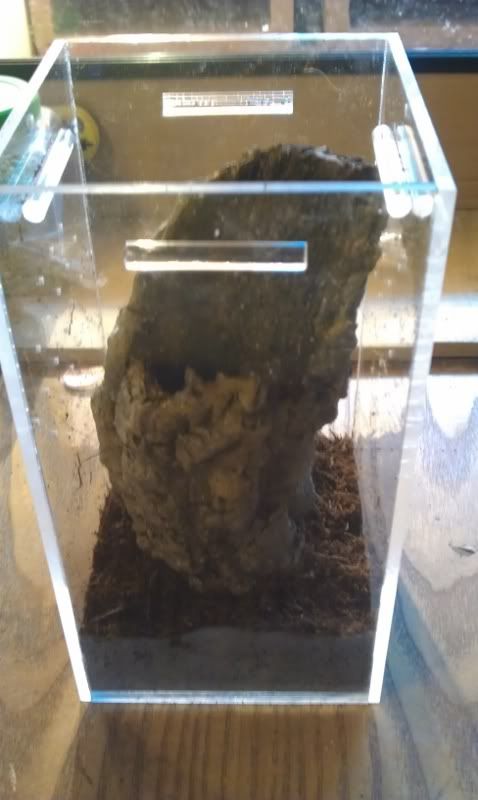 Metallica enc for 5 slings
Fasciata in enc
Metallica in enc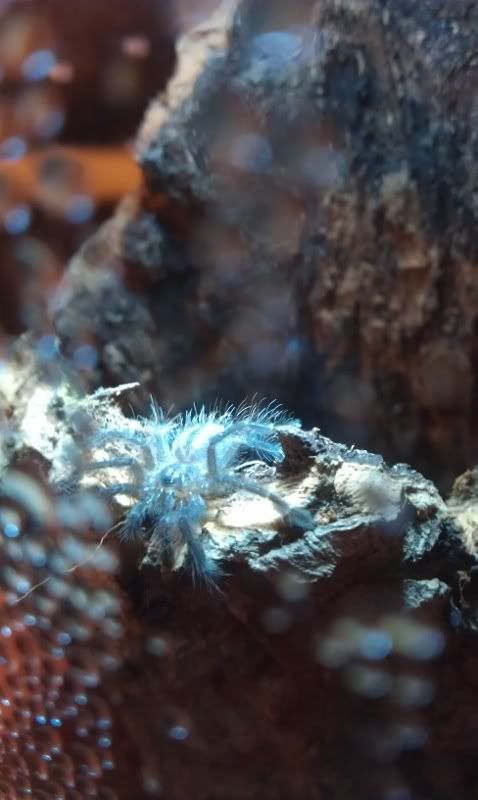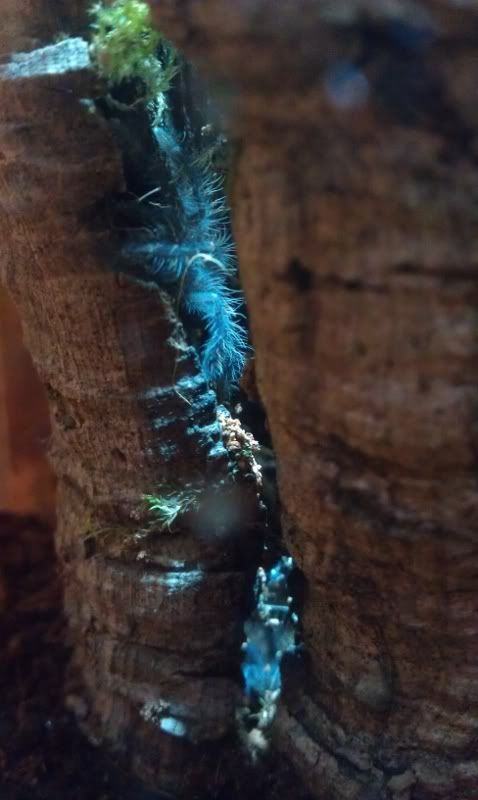 The Metallicas had never been sepperated and upon putting into enclosure all quickley assembled and huddled together in the bottom of cork bark tube
The Fasciata on the otherhand had recently been seperated but all from the same sac. Immediately they all seperated themselves from each other all around the enclosure. I was a little worried that if hungry they might attack each other as their was no communal behaviour.After 24h I emptied twenty micro crickets and imediatly a feeding frenzy began. Some slings eating two crickets at a time. I added another ten or so a few hours later.
48h Fasciata two groups formed a group of seven huddled on the outside and three in cork tube.
And looking very fat
At 1 week Metallicas had webbed up cork tube a little, and I removed 3 moults 5 seem happy together and two seen exploring out of hide now back together.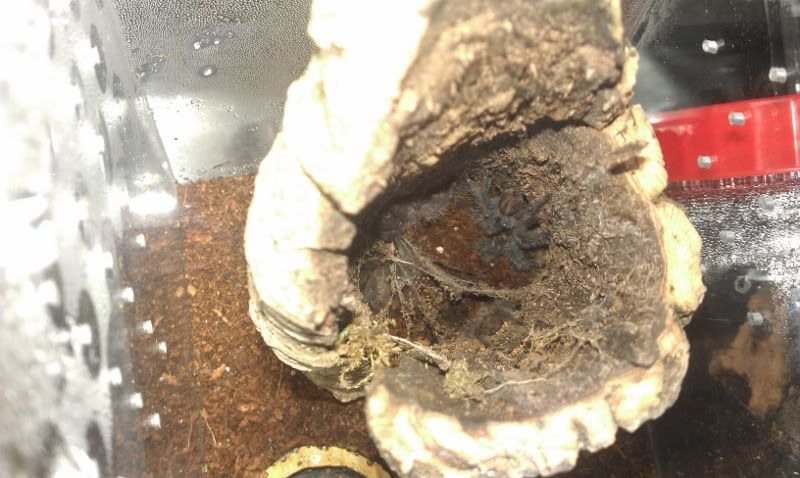 At 1 week Fasciata all communed together in tube and have now sustantially webbed up tube I think due to moult.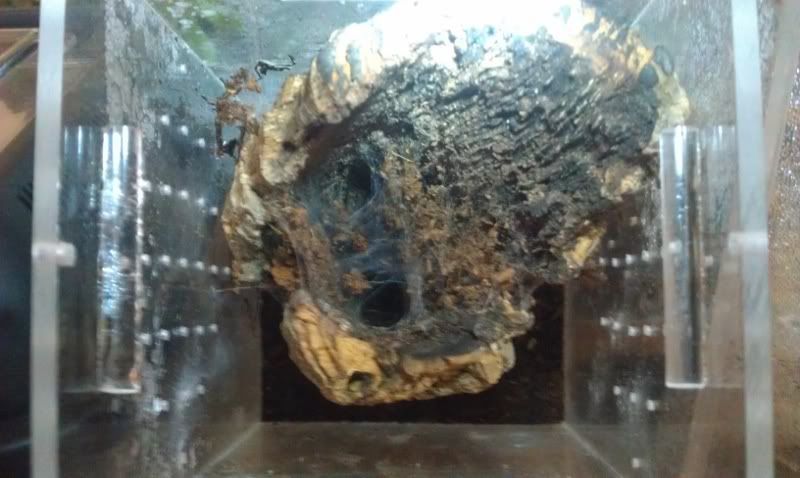 As of day 10 the 8th feb no losses and all seem to be socializing well. All slings have increased in size and doing well. Pete