Discussion Starter
·
#1
·
Today, while Clark did the washing up & I did the drying, I let Spike the Black-Headed Caique & Jaffa the Sun Conure out of their cage & onto the top of it for a bit of a play. Their cage is at the opposite end of the kitchen to where me & Clark were washing & drying. Within 2 minutes, Spike flew over to the worktop next to the sink for a nosey, followed quickly by Jaffa. They mooched around the worktop seeing if there was anything for them to do. I think Spike was most interested in seeing if he could get in the sink, as he loves bathing. After the sink was emptied, the little 'helpers' got a reward of a bit of cheese for their work.
"Anything for us to do?"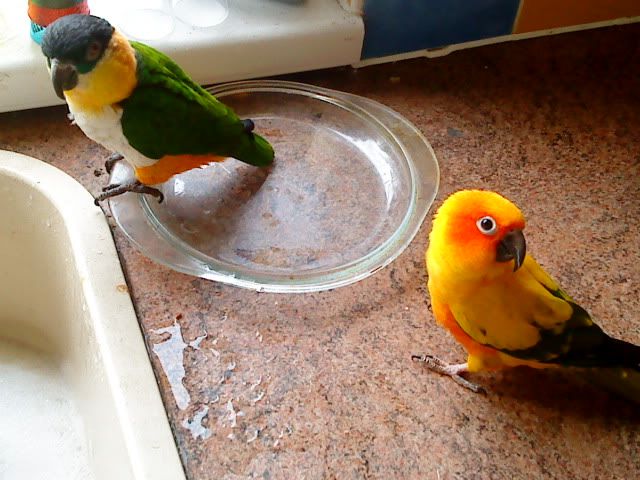 "Shall I get my feet wet?"
"Mmm, cheese!"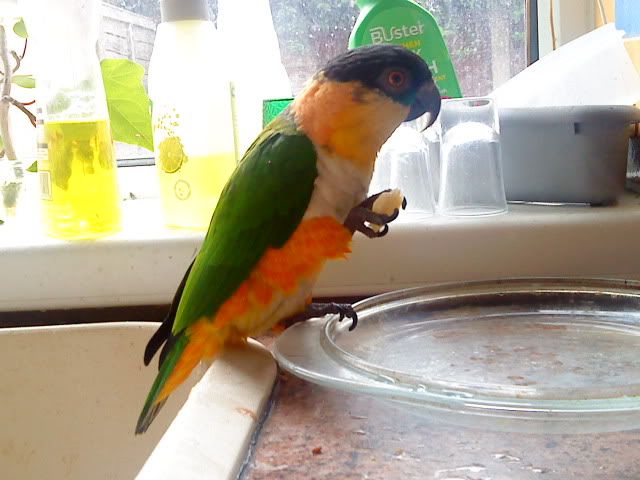 "Got anymore?"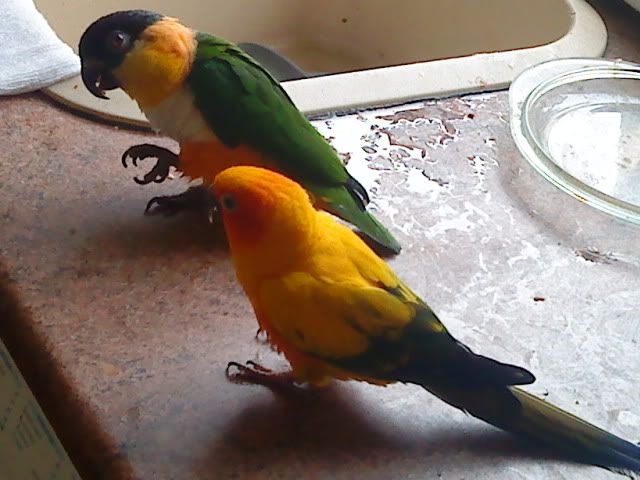 :lol2: