Discussion Starter
•
#1
•
I haven't made a post like this before for a loooonnng time and my collection has increased quite a bit....:whistling2:
First up... 3ft Exo Terra houses my CB09 Boiga Cynea - Green Catsnake - Jewel.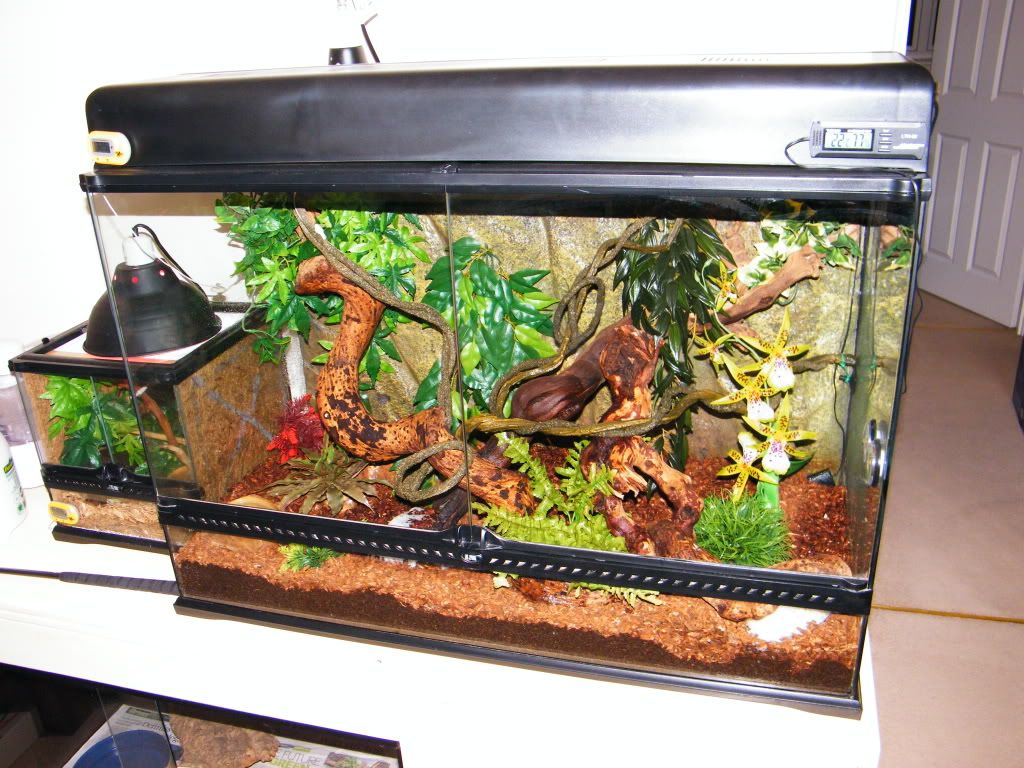 Secondly, 30x30x30 Exo Terra houses my Boiga Dendrophila - Mangrove Snake - as yet unnamed...
Next up is what used to be my RUB rack which has now been converted to x2 vivs - some racking space for RUBs and also space for my crickets/dubia colony.....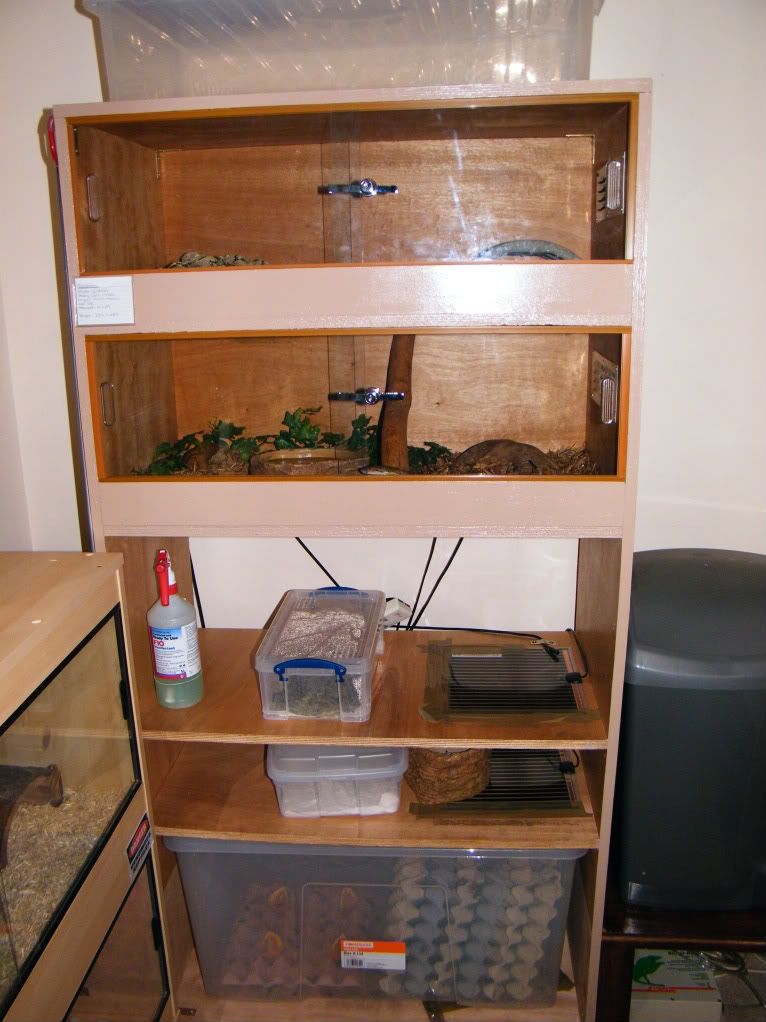 First of the 2 vivs in the stack houses what was my first ever snake - Anery Corn - Solomon....
2nd of the 2 vivs houses my Dwarf Kayaudi Retic - Storm....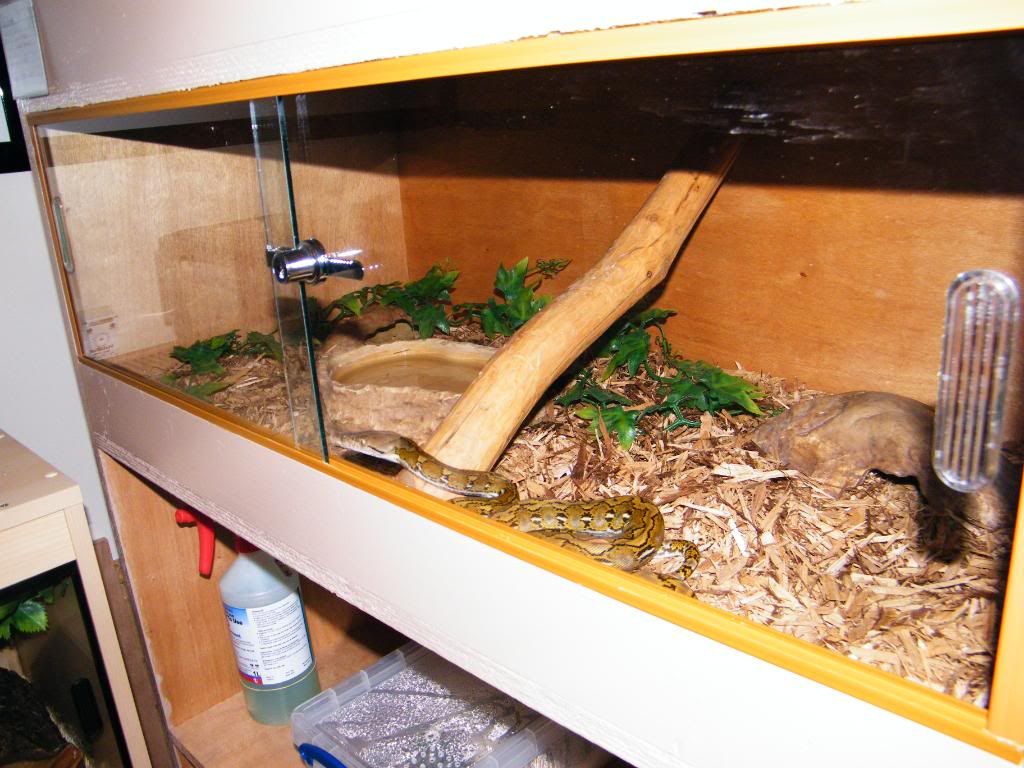 Next pic is of a twin stack of 3x2x2 vivs I got from Loobyloo on here a while ago...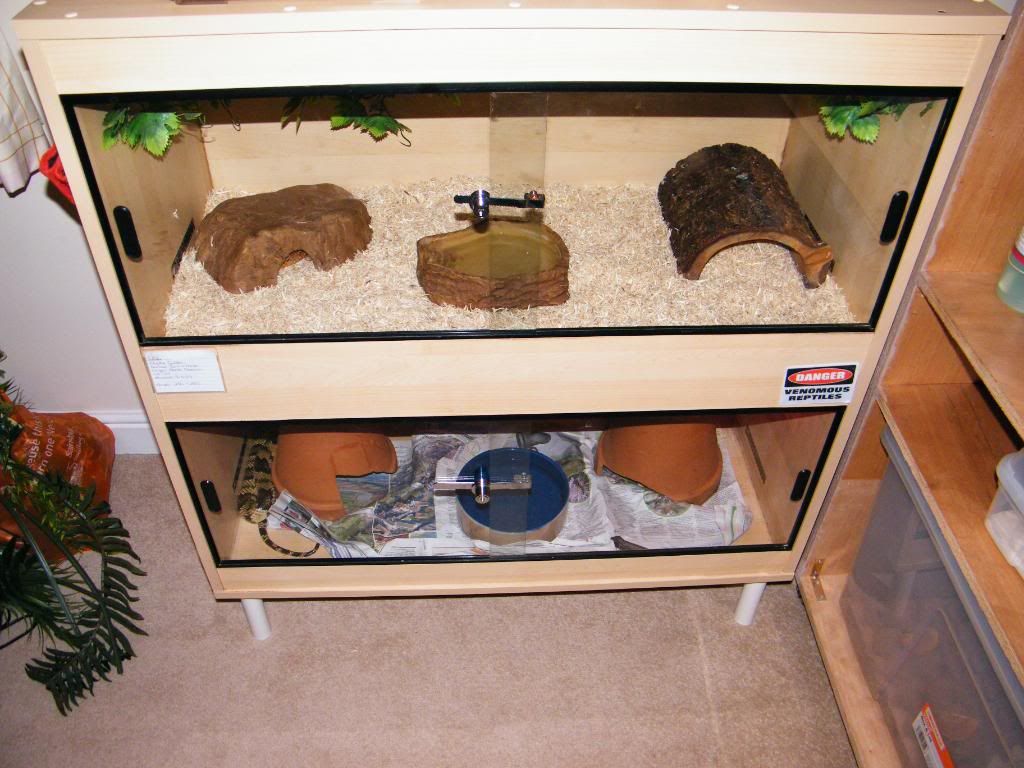 In the top viv there is my second corn snake - Leo....he's in shed so hiding away...
In the bottom viv there is my male Falsie...AC...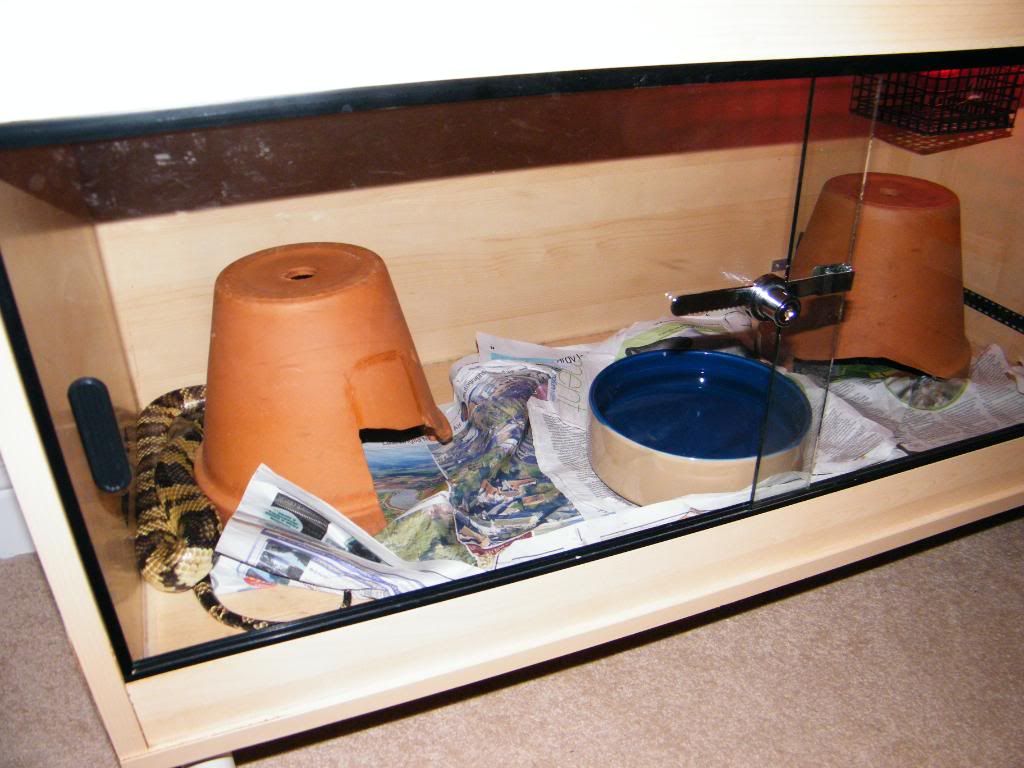 On top of the twin stack I have x2 faunariums which house 1x corn - Junior (Leo's son - holdback from my first ever corn snake breeding) and the other faunarium is my Dumerils boa - Dusty....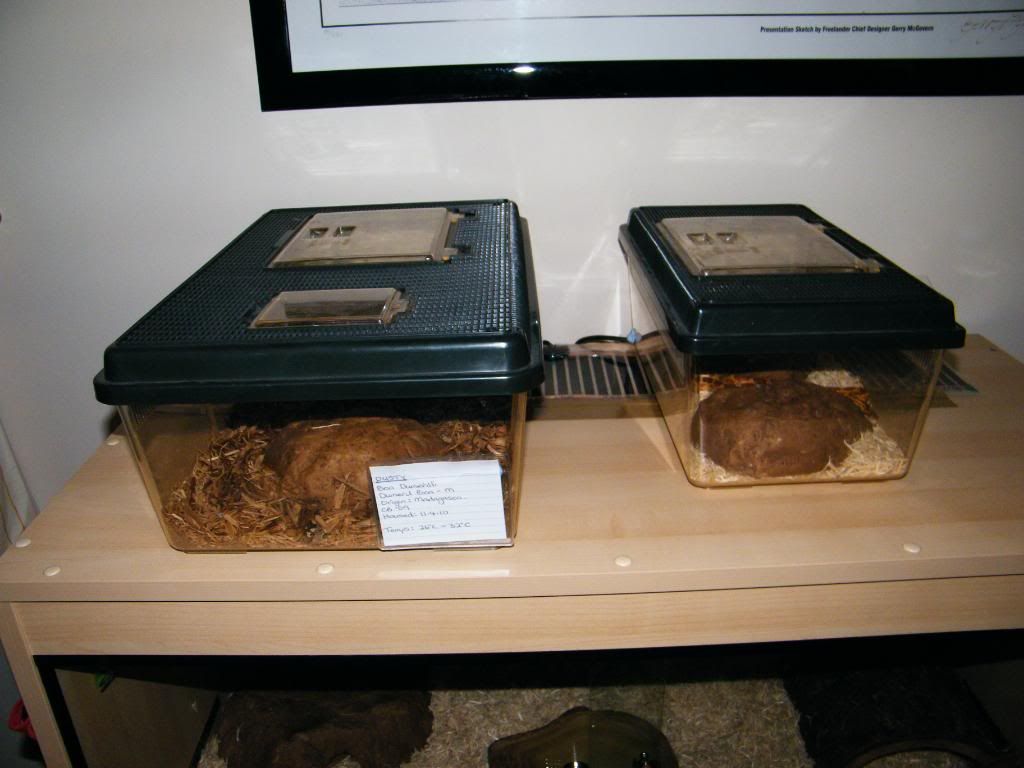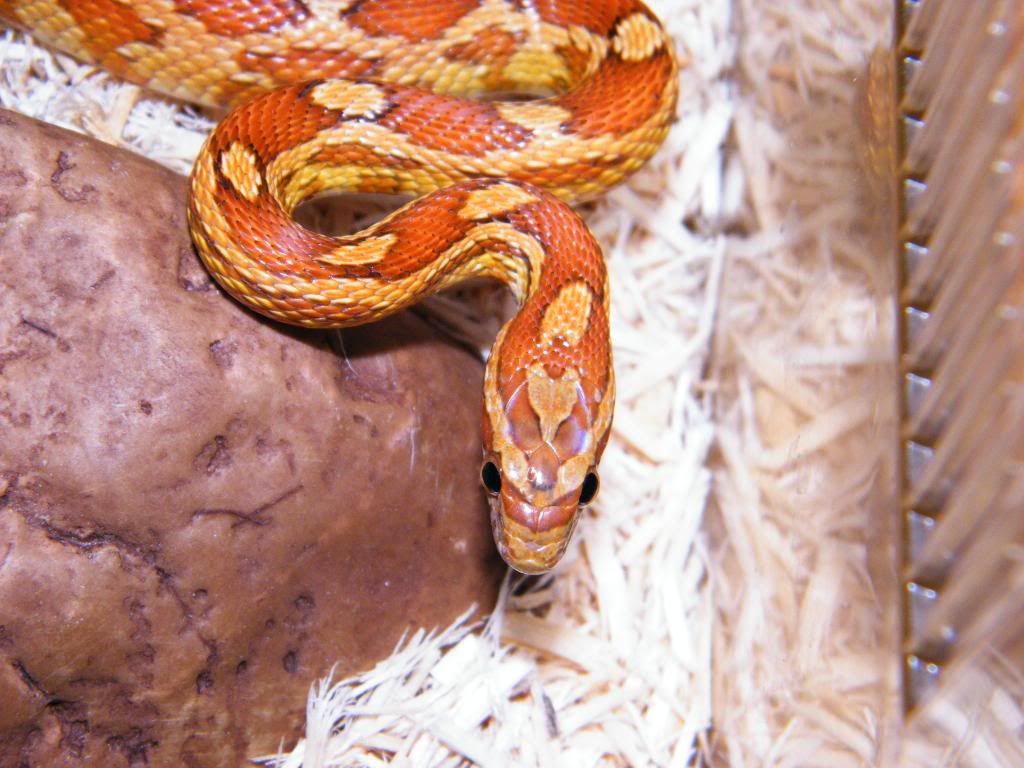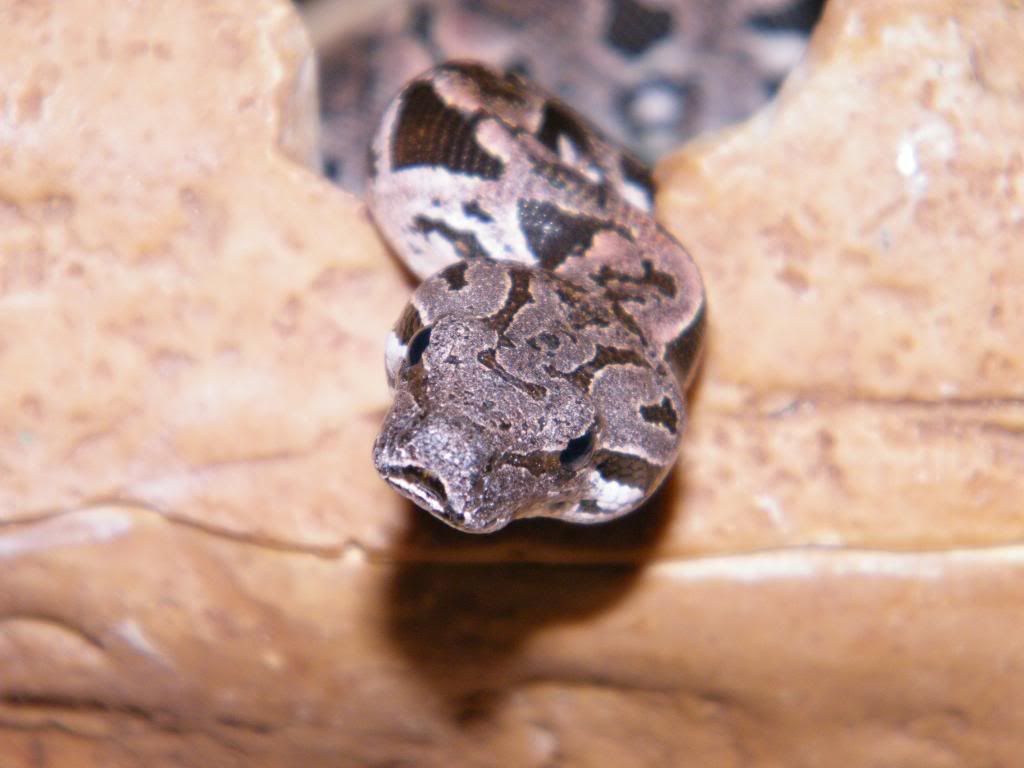 On the other side of the room I have 3 4x2x2 vivs - top one is an original Rhino viv for my BRB Rocky.... Below him is my Female Falsie - Shelby and finally at the bottom we have my Adult male Irian- Jaya Carpet - Axle (soon to have new viv)...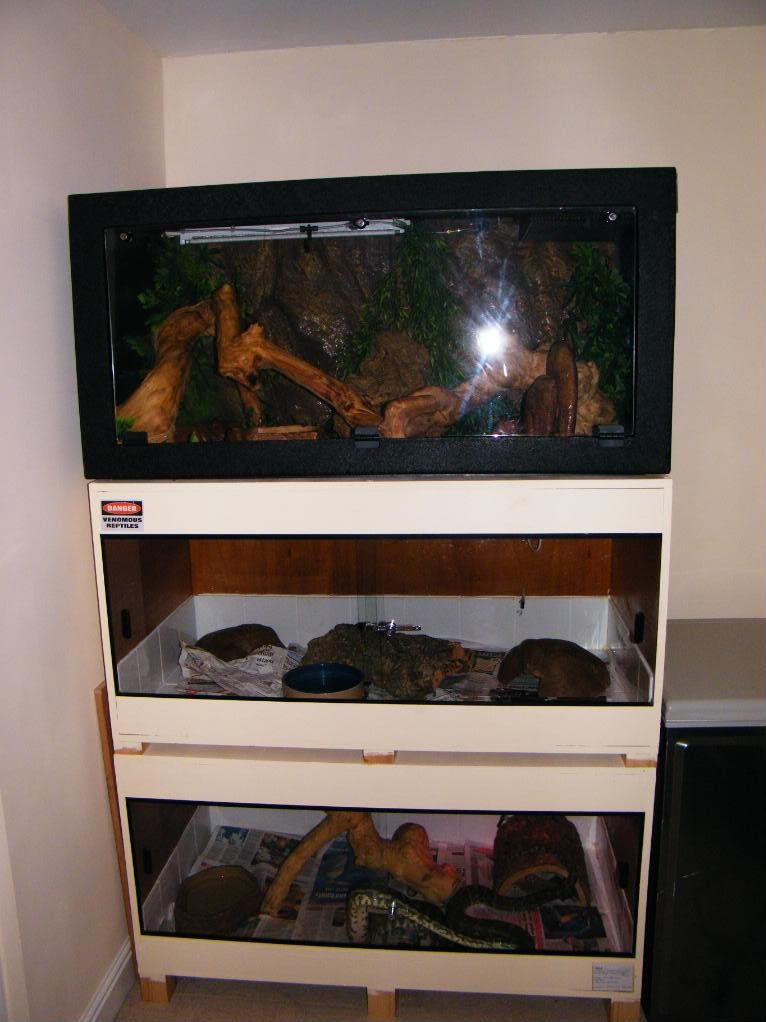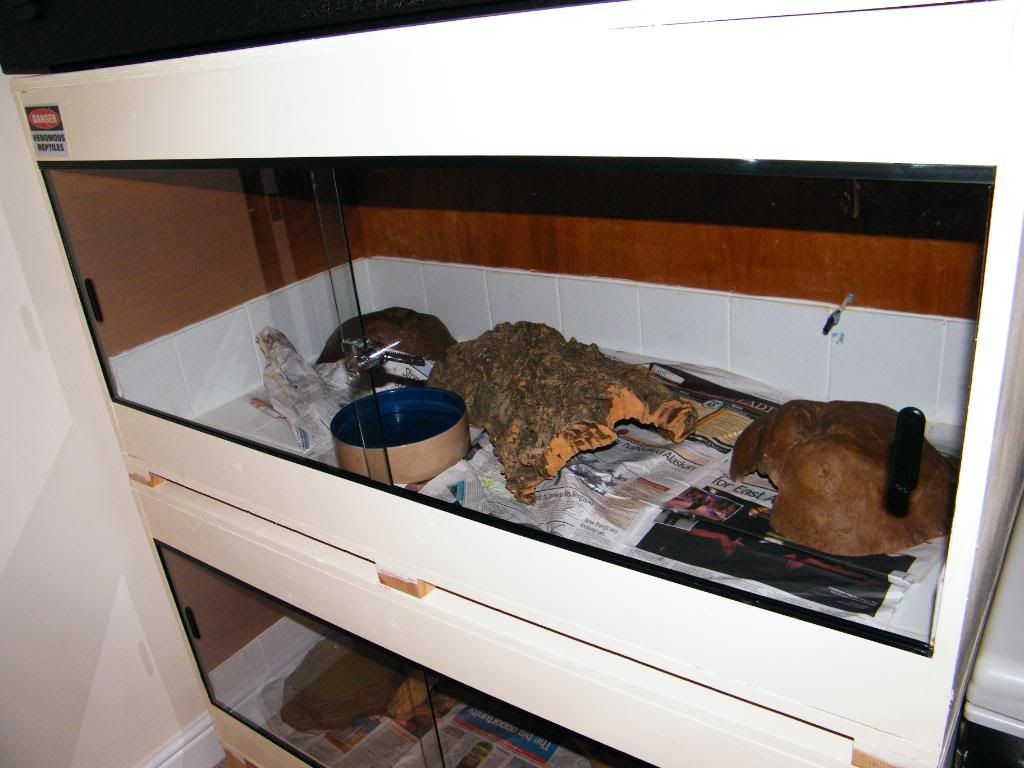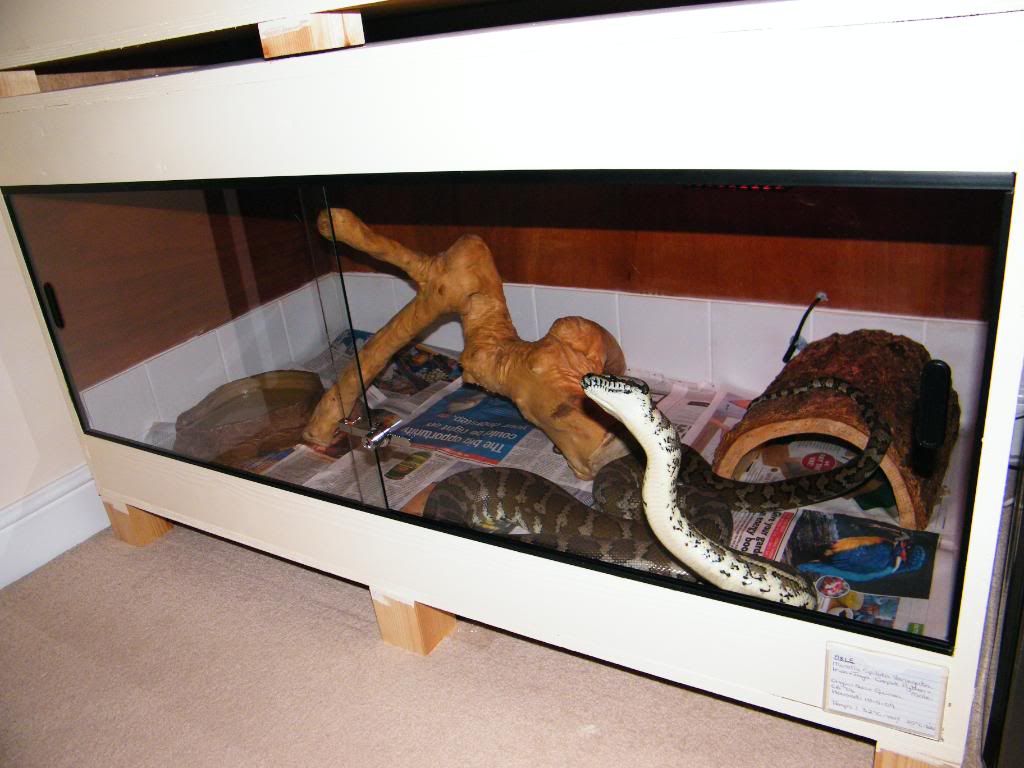 In my living room I house my x2 lizards (I know this is the snake section but hey this is my whole collection - I can't leave these guys out!!)
Top viv is my Beardie - Jackson....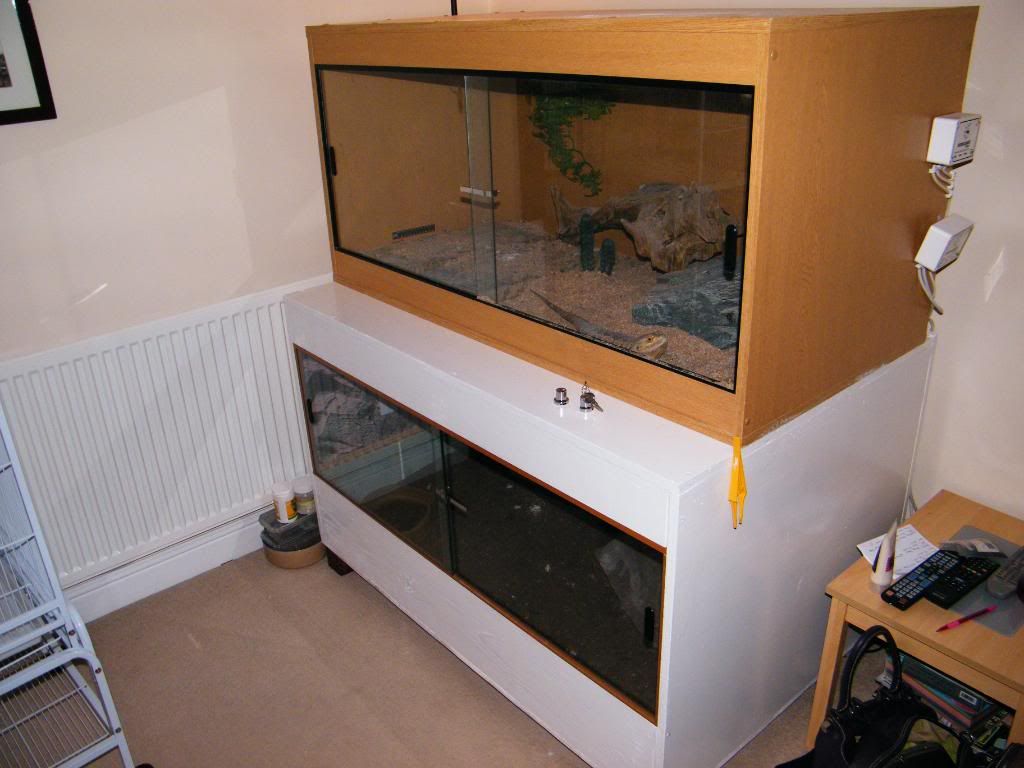 And below him is my Bosc Monitor - Billy...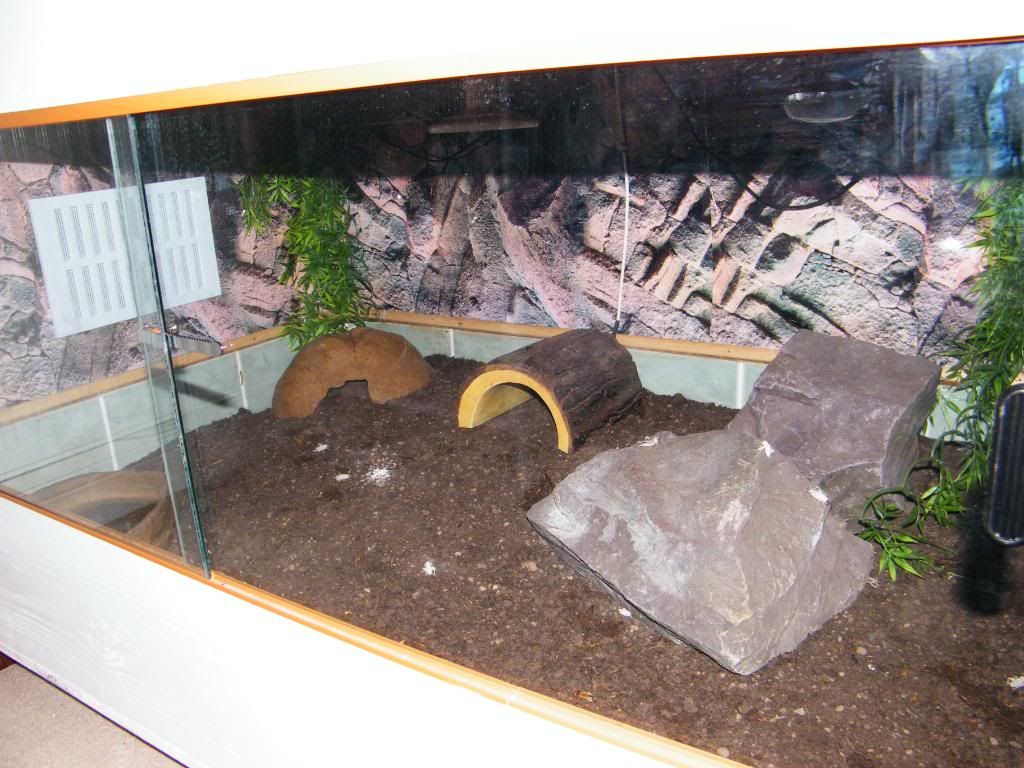 Hope you all enjoy....: victory: