Discussion Starter
•
#1
•
i picked these 2 up on monday but the previous owner wasn't sure exactly what they were other than snakes left behind by an ex partner.
she thought the black one was a corn and the stripey one a rat snake.
i'm thinking a black rat snake and possibly a bairds or yellow rat snake. sorry the pictures aren't all that great but they are settling in still. i just want to make sure i have stats set at correct temps for whatever they are.
firstly the male snake. 808g and about 5ish feet long. much bigger head than a corn. tail rattles and goes all kinky(not like that lol)when you go in the viv to change water. has spent the last 24 hours in his water bowl.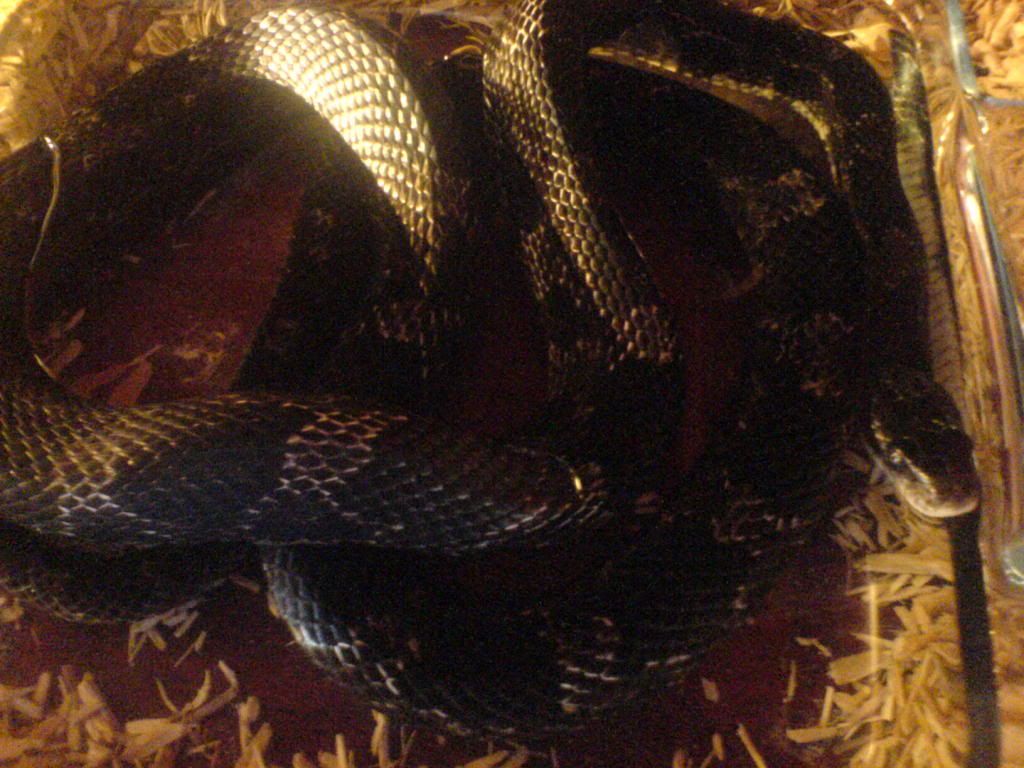 he has shadowing of saddles on his top and the underside is fairly dark but gets lighter and going white under his chin.
the second is the female.she has a much smaller head than the male but larger than a corn snakes head yellowish back colour with brown stripes. much smaller about 4 foot i think and fairly nippy. yes she got me several times lol. much thinner could be due to repeated mating. musks a lot too. seems fairly unsettled but she was housed with the much larger male for ten years so its quite understandable.
sorry for the long post. i look forward to knowing what these snakes are, thanks cath