Discussion Starter
·
#1
·
We went to the reptile shop today to get some mealworms and came home with a little baby royal too! :2thumb:
I have called him Elliott after the boy in E.T, cos he has little E.T faces in his pattern.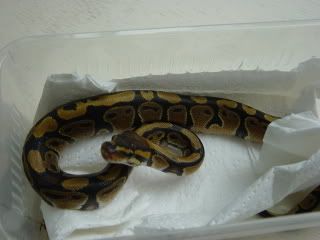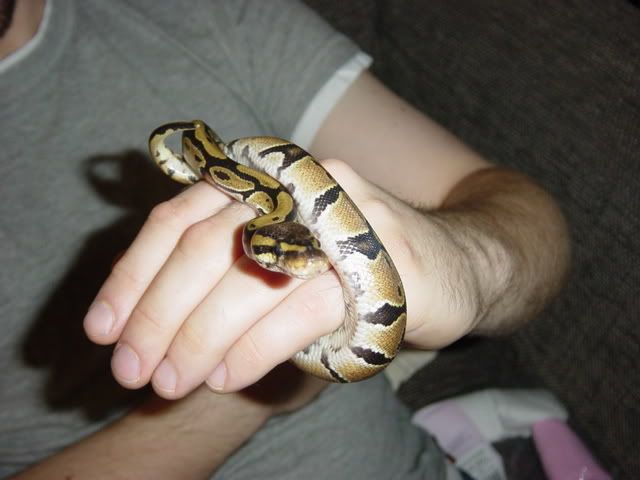 The pics aren't great as just got a couple of snaps as I was transfering him to his tub.
He is lovely. He is CB, 2 months old and has fed twice for the breeder and once in the shop.
I know Royals have a rep for being fussy feeders, so how do you think I should feed him the first time to try and optimise the chances of him feeding for me?
Obviously I will leave him to settle in for a good few days first, but any tips are welcome as I want him to get off to a good start with me.