Discussion Starter
·
#1
·
after several years of breeding these boas have finally aquired a name courtesy of Mark Elliot. They originate from two salmon het kahl boas bred here at Gazboas,they were bred together by Mark and produced a selection box of striped sunglows and patternless salmons,two of the patternless animals were bought back by myself,one subsequently died after being sold,the remaining male was bred to a normal salmon boa to produce some of the brightest salmons and poss supers i've seen. Another breeding to a different salmon female produced a whole box of super bright red salmons along with stripes,definately inheritable and occurs with different females so is incomplete dominant i guess,i like it as it produces a suprise bag every time.
anyhow Mark will add some pics of the originals etc tomorrow and i will start the ball off with whats happened this end at gazboas.
here's the original patternless male from the first breeding: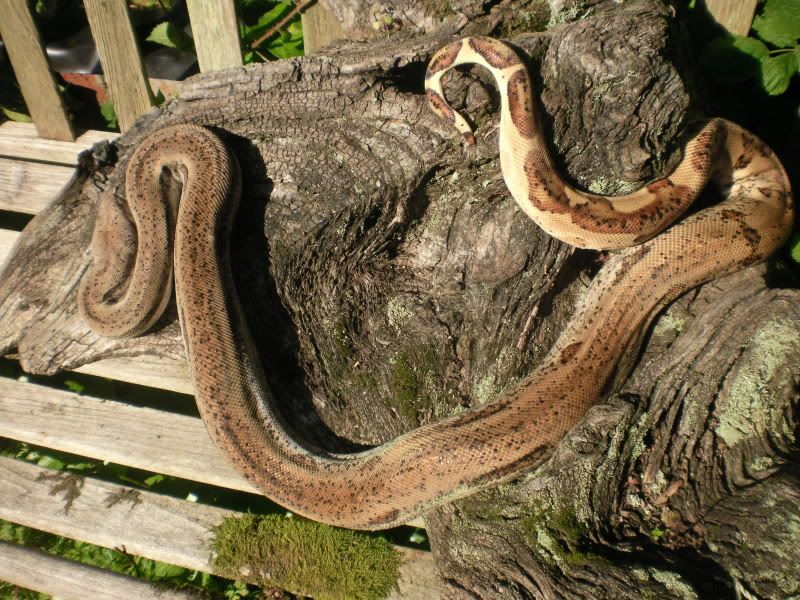 and its best progeny held back from the first breeding at gazboas: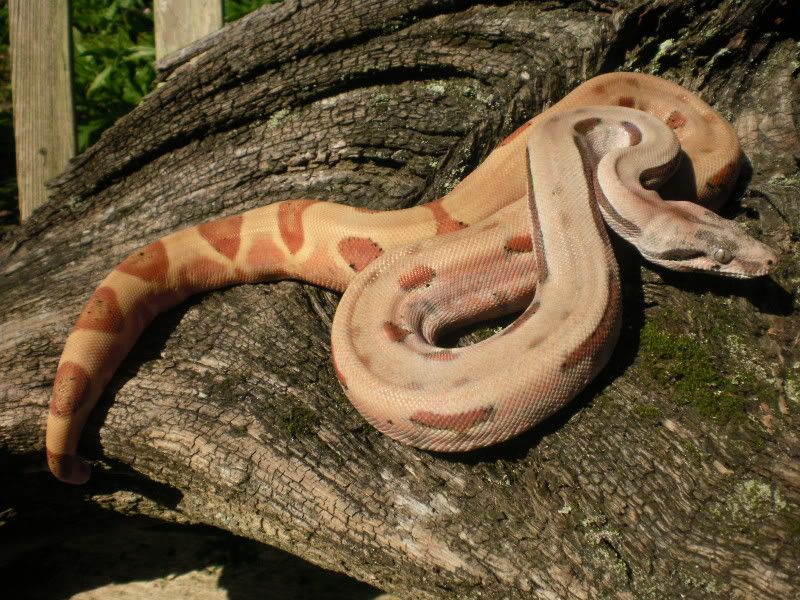 some of the second litter from a completely different salmon: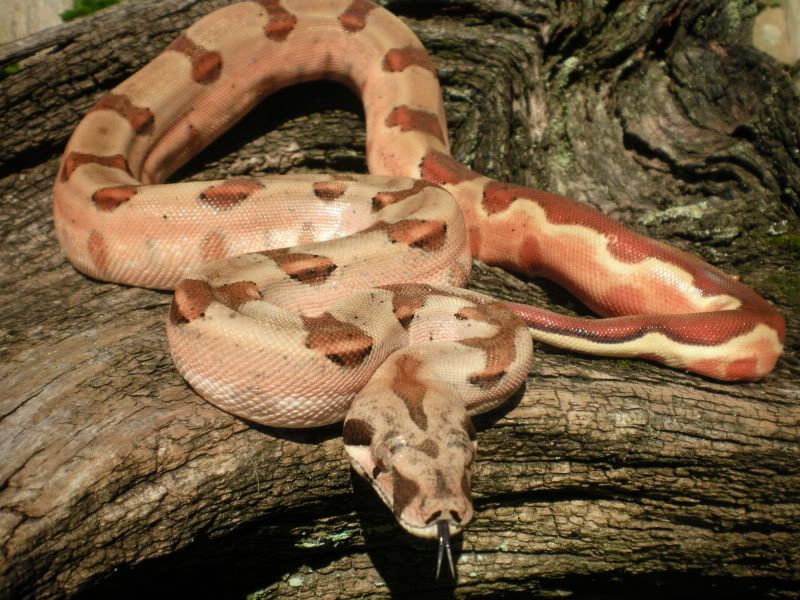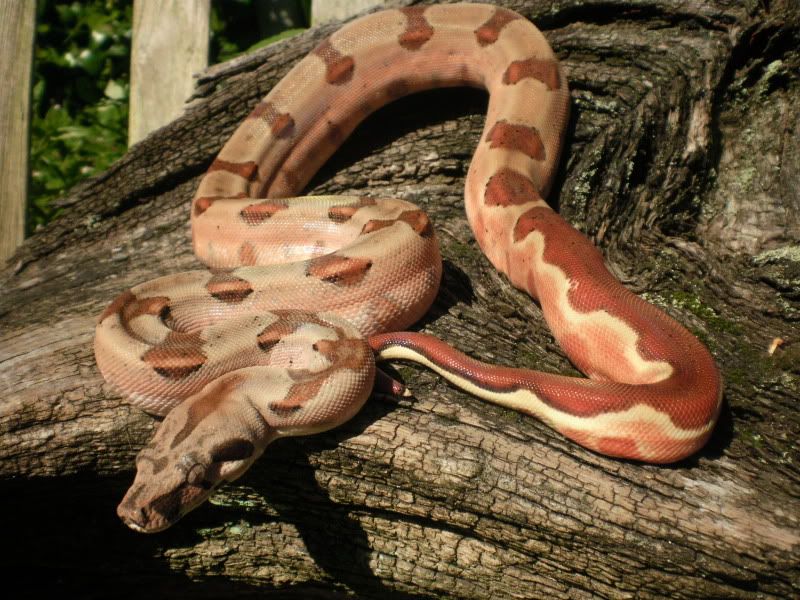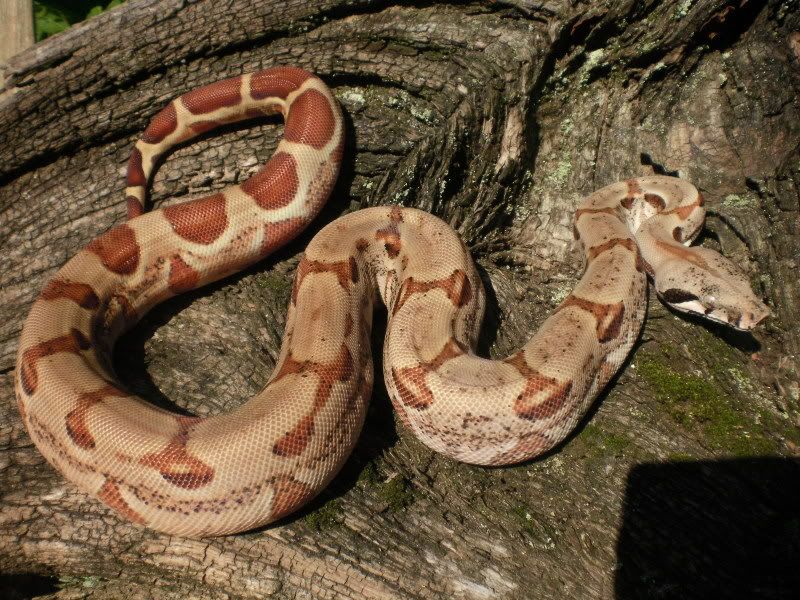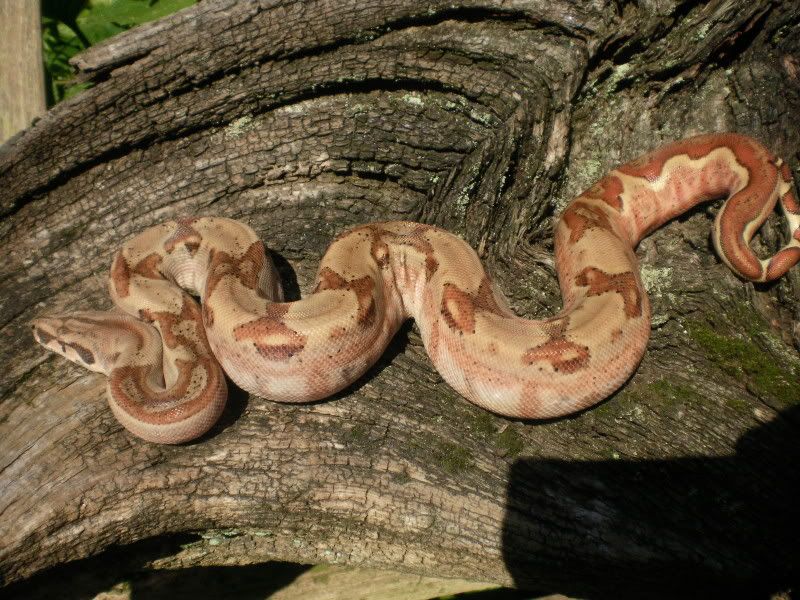 guesing this trait will need adding to some other funky things at gazboas and Marks to see what else it can produce.....
regards gaz