Discussion Starter
·
#1
·
At last, yesterday I finally took delivery of my custom viv, I had given Volly very specific measurements and instructions as I wanted the new viv to match the one I already have, they are in my lounge and I want them to look the part. He delivered, i'm very pleased. I have had all of the equipment for weeks, so excited to set them up when they came!
Anyway, lots of progress pics, hope you like...
Said viv:
Next to other for comparison: (Leopard gecko in top, corn snake yearling in bottom)
Sealing the joints with my pink things like a girl haha
New pulse stat attached
All sealed
Both in: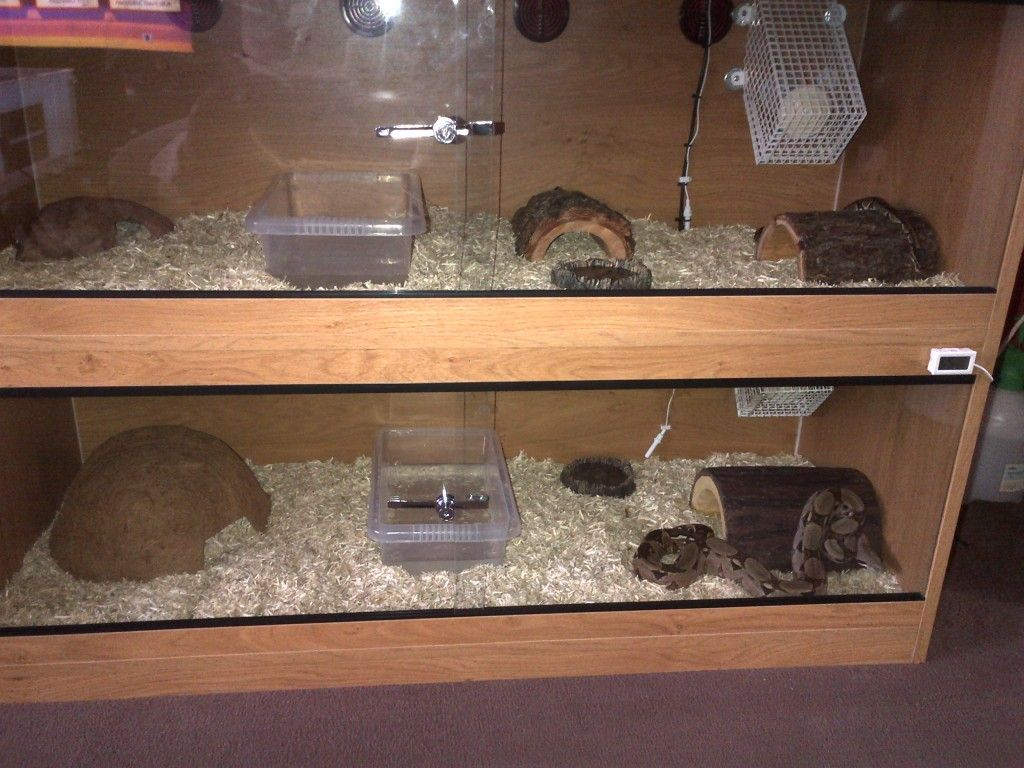 Now i'm just missing foliage but I have worked for 8 hours on them up to now and I am knackered, tomorrow I will buy some green stuff and make more places to hide (particularly for the royal).
Had so many problems (Friday the 13th?) first of all the 'angled' ceramic bulb holder was hardly angled at all, the angled bulb guards wouldn't go over them, had to make cut outs in the guards to get them to go over, and OMG I forgot how much of a pain in the backside it is to set a ground-level viv up, I have done lots of swearing and growling, but I think it was worth it up to now
You like? Any suggestions for improvements?
: victory: