Discussion Starter
·
#1
·
So heres Phent my male Florida softshell!!!!!! he is now 8 years old!!! 14 inch shell and weighs 5.5 pounds!!
Smile Phent!!!
He is so big compared to the hatchling still with the egg tooth when i got him!!!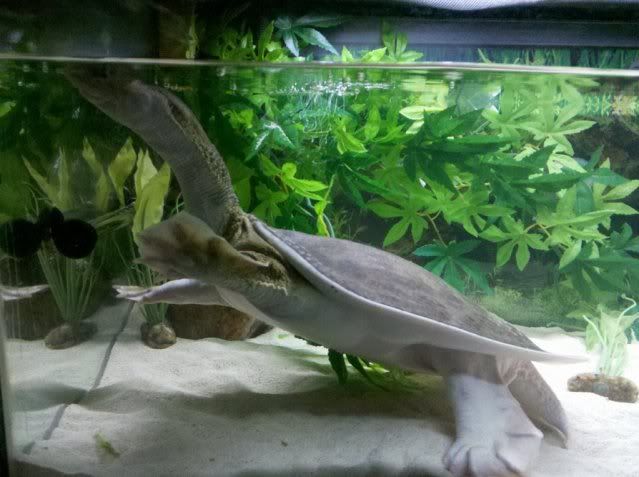 haha my big boy!!!
"I see you out there!!! Wheres my dinner!!"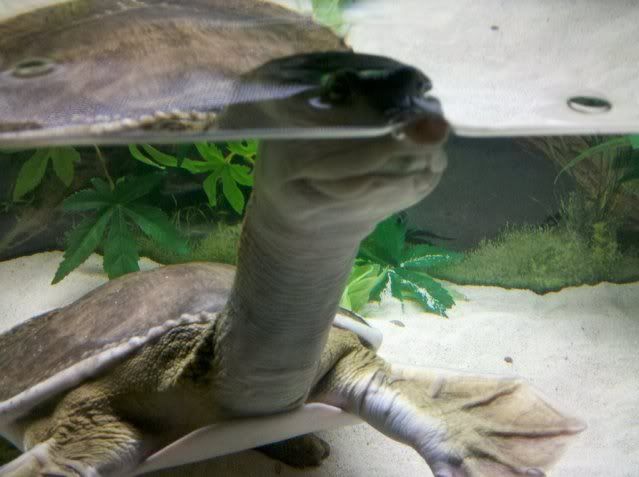 so Phent had to go for his yearly de-worming today!! he got to ride shotgun!!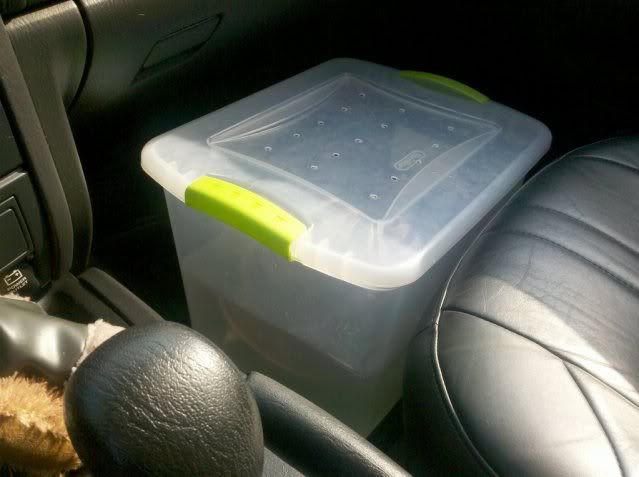 here he is giving me the dirty eye!!! after the vet!! he was a very bad boy and tried to steal the syringe they used to give him the meds and got a few bites in!! they had to put him back into his bucket until he would let go then use forceps to get the syringe out!!! (dont worry no needle) he also messed his bucket TWICE just to show me he wasnt happy in the travel container!!!
Tomorrow ill get some pictures out in the grass for his weekly FORCED bask!!! so stay tuned!!!!