Discussion Starter
•
#1
•
I do paintings,almost as a living if i go the right way,ive spent 3 years in college doing it and really enjoy it.Problem is not everyone wants to buy one,so hence why ive put a poll up.
I have sold some in the past on this site,check my feeback.
But recently im having no luck,no one seems to want a painting done before xmas or for a birthday or just to brighten thier room up.
Here's a picture of all the paintings ive recently done.(Ive done more but i just havnt gotten pictures)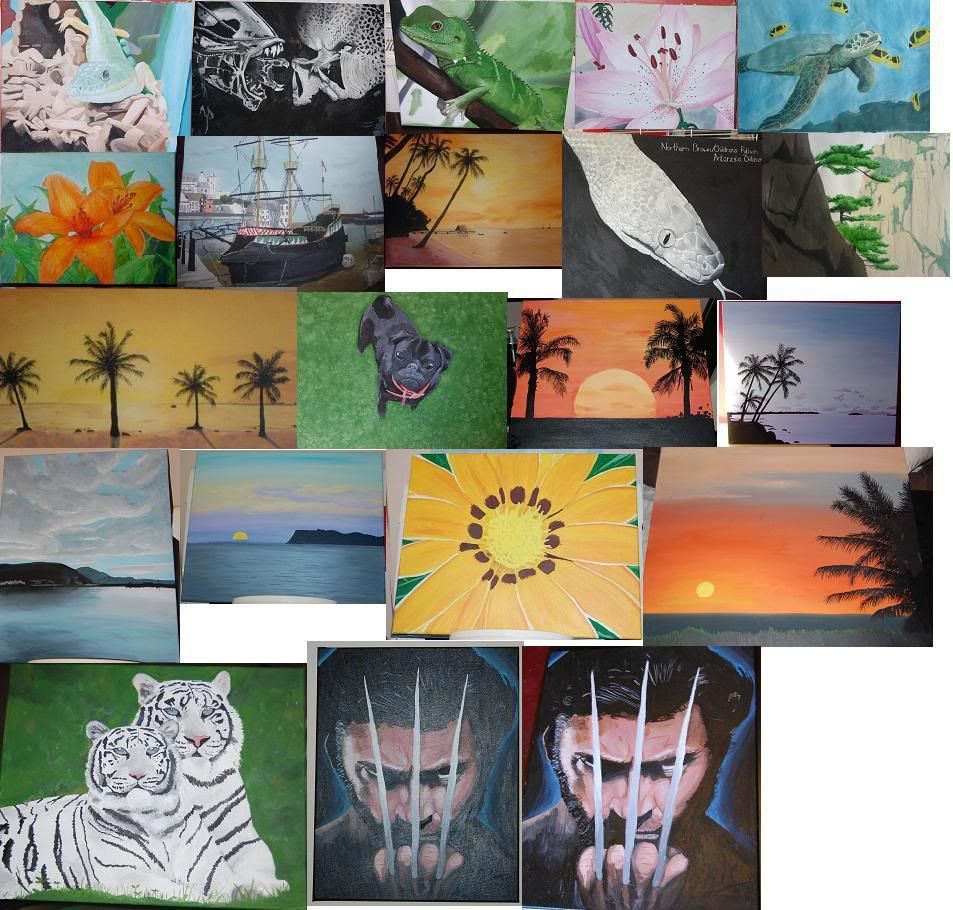 The wolverine painting is for sale (Theres only one,but ive put two photo's up because the flash on the one doesnt show its true colours.)

I do requested painting which means you can have one done of anything you'd like for a cheap price,check my website or PM me.
Ive created this poll to see what people would like to see painted next.
Post your comments here or vote.
Also im currently doing a Alien Vs Preditor painting,so when its done it might be up for sale unless i grow fond over it.