Discussion Starter
•
#1
•
Hi guys i havnt been posting much, if at all on here because iv been getting my own forum up and running.
I have a quick question...Im looking into getting an iggy and iv found a local one which i would like but it is kept in a small glass fish tank, see below. Thought to be a fully grown male and is 3yrs old and 3ft i would have thought it more likely female. Bearing in mind im willing to put up with mood swings in breeding seasons, pay for all electricity bills, vet bils etc and i have the time for him.
If i got him i would like it to free roam in my bed/reptile room as i never sleep in there although there is a bed and tv and stereo which will all be goin apart from the bed. Here goes my two question:
1. Will he get territorial being moved from a small to a large space?
2.My vivarium setup is pictured below, thats what im worried about, having my boas viv on the floor with a roaming iggy around, although the glass is 6mm toughened would he be ok with that viv being there? He is said to be very docile and tame and loves cuddles.
This is the iggy
These are my vivs. (my room is a bit of a mess atm due to the bathroom being done so the door leaning on the vivs etc will all be gone.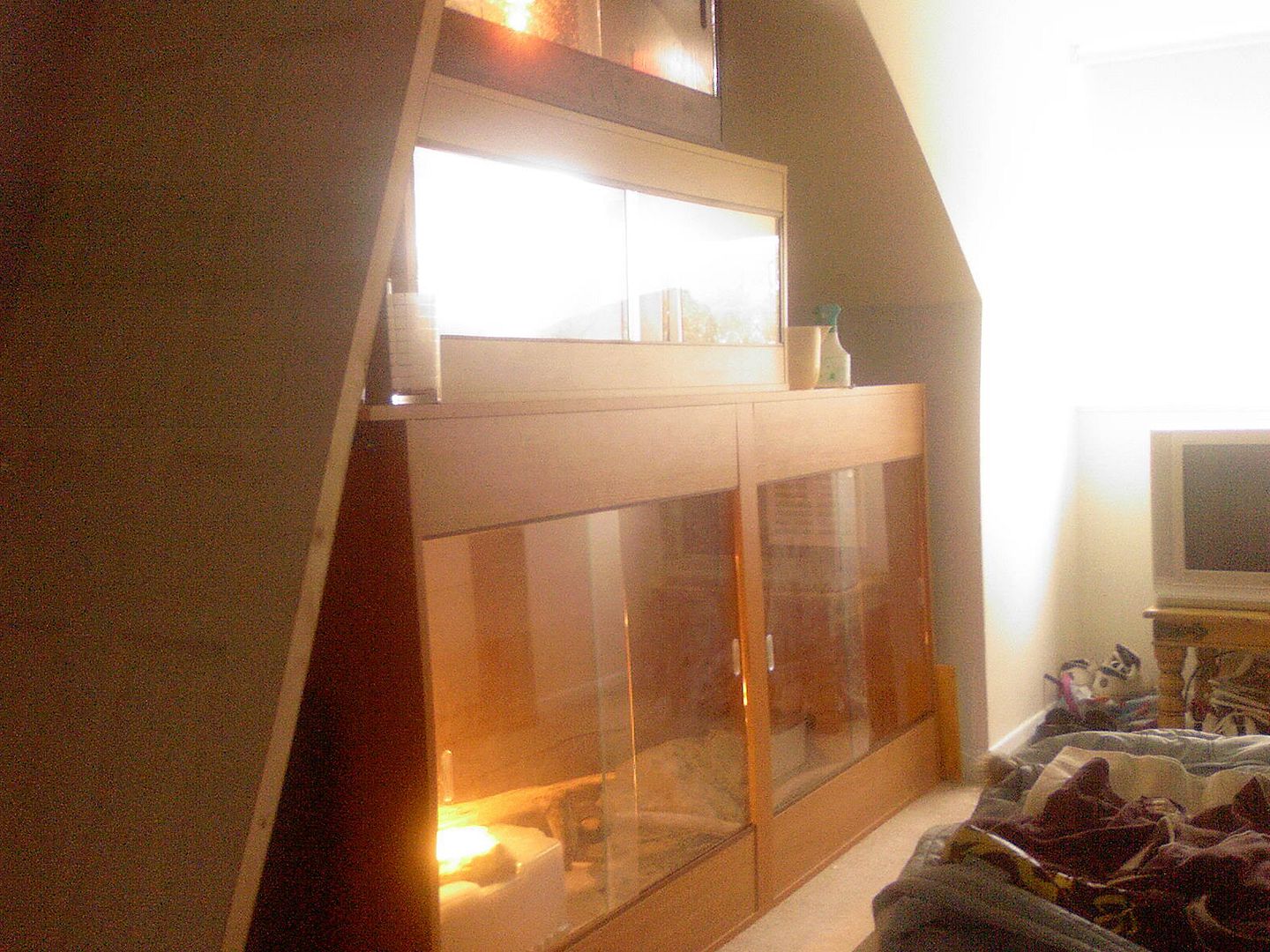 Thanks in advance guys