Discussion Starter
·
#1
·
i woke up this morning to find my baby red eye on the floor of its exo (not the same one that was ill last time). hes in much worse condition than the other one that was ill. i picked him up and he didnt even try to move
i thought he was dead until he moved slightly. so i took some quick photos to show you. he looks healthy , hes in good colour and not skinny at all. can anyone help me again?
im so upset that they keep getting ill. frogs are so sensitive.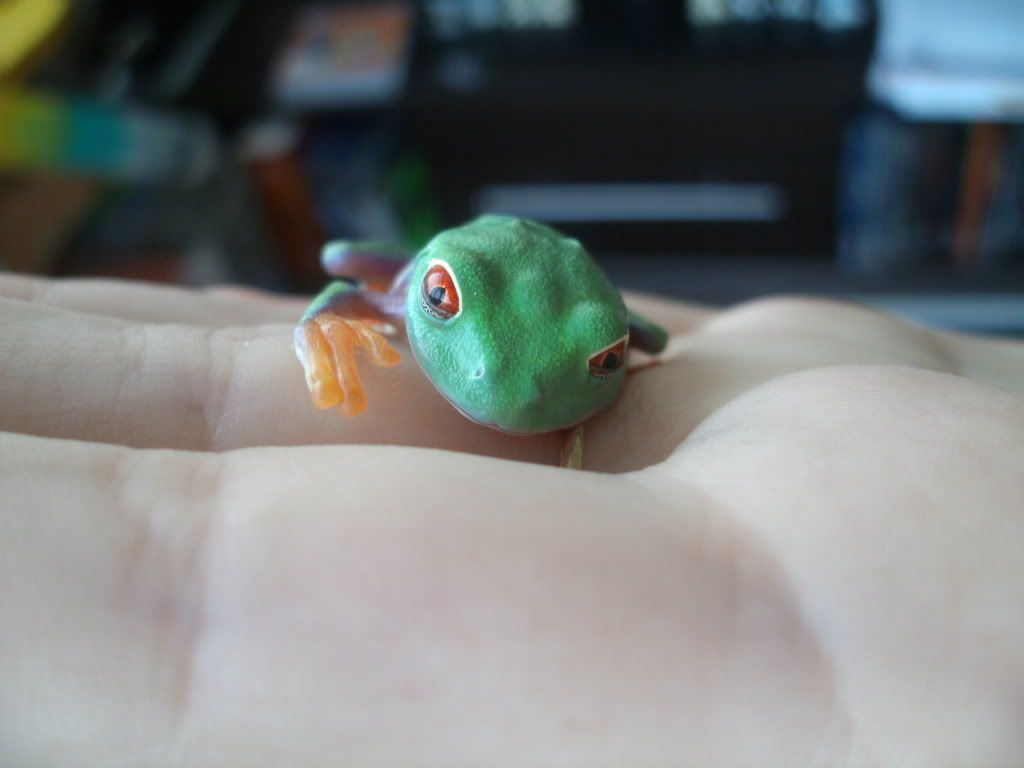 i dust the crickets everytime i feed them and put calcium in there water sometimes too.
the other baby that was ill is now sleeping fine.has lost a little weight but is actively hunting at night.