Discussion Starter
·
#1
·
Hi folks - thought it was about time I showed a little glimpse of how the whole `Salsa Stripe Project` is coming along (apologies to all those who`s seen them before on F/B - never my intention to overkill!) Hopefully nice to give a little glimpse of them to those who haven`t seen them before, and also to show the remarkable transformation they go through in a matter of weeks. They`re a very special, and treasured line that continue to exceed my expectations every season - it`s also worth noting too, that the Leos shown here are probably only at about 25 - 40% of their potential as they tend to finally set their adult colours at around 6 months old!!!
I also wanted to say a very big, public `thank you` to Andy Watt of Love Geckos/Reptile Calculator fame, for all his support and help in making them a bonafide line - details about the whole `Salsa Project`, what they are, what they entail etc can be found here:
Leopard Gecko Morphs - Salsa Stripe
To have them recognised as a line/morph in their own right has meant the world to me, and been a little justification for over 5 years work. Cheers Andy :no1:
Anyroad - he`s one when it hatched, looking pretty nice with a nice deep colour but only a hint of how good it would end up: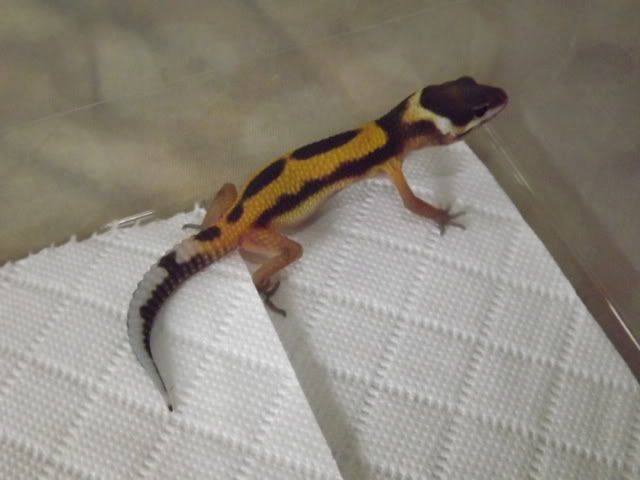 After a couple of sheds the same Leo begins to colour up: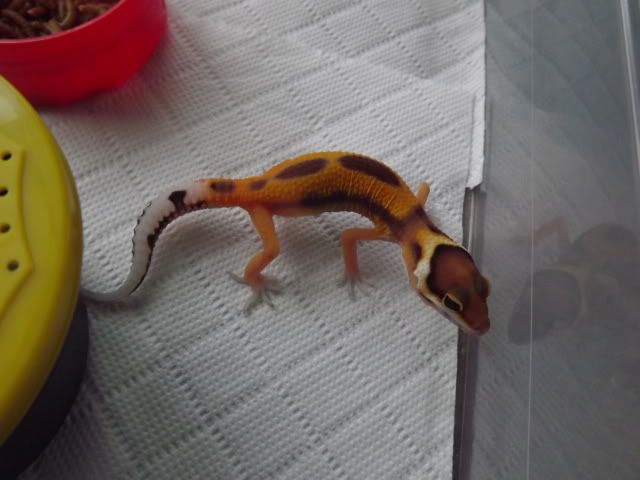 And, a more recent pic of how a classic Salsa Stripe (the same one as above!) looks at around 6 weeks old: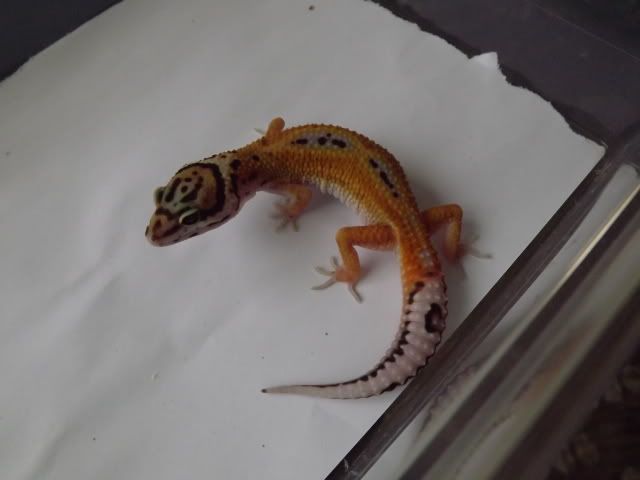 The change in this little male has been remarkable - far exceeded my expectation in terms of the amount of lavender, rust and green that`s coming through. A belter.
The is another example of how a Salsa Stripe can progress - tbh, didn`t expect too much of this one when it hatched, labelling it a `Funky Jungle Salsa` but the amount of colour that`s come out in such a short time, and the the striping has blown me away completely:
At hatching: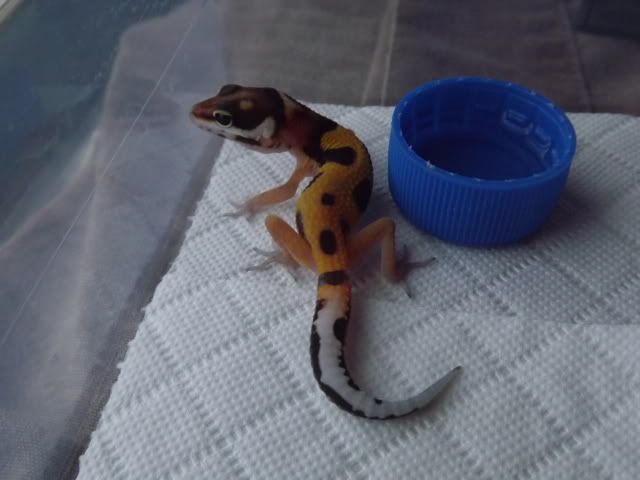 And again, the same Leo at 6 weeks the transformation has begun!!! Looks like a totally different Leo: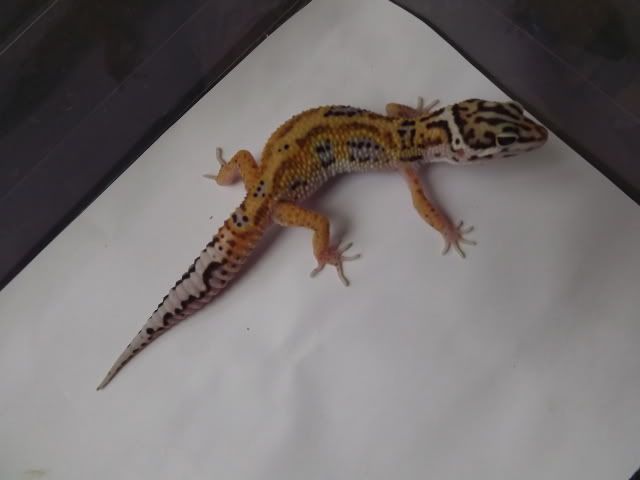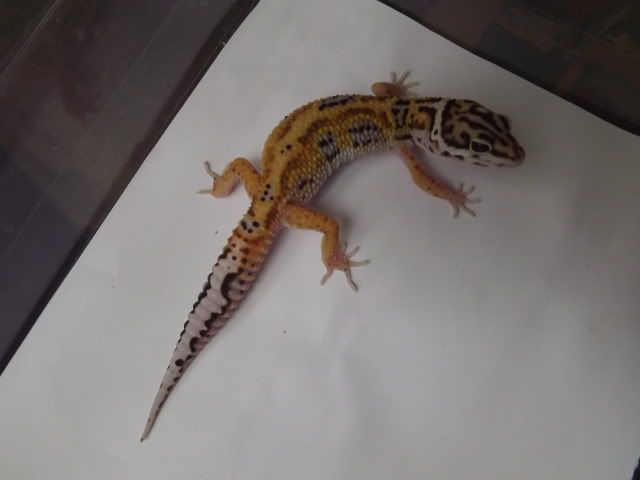 And just as a bit of a bonus - a little glimpse into a sideline that will be pursued over the next few seasons: a gem of a `Lavender Salsa Stripe` - this lovely little girl has an amazing amount of Lavender, which if it isn`t held, will hopefully turn into a lovely shade of Emerine. Exciting times.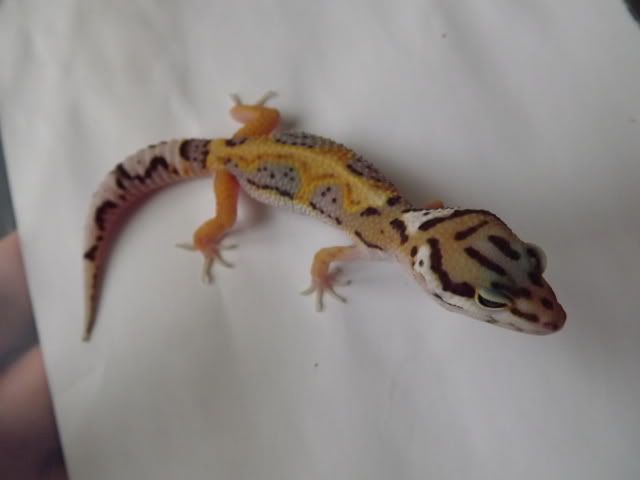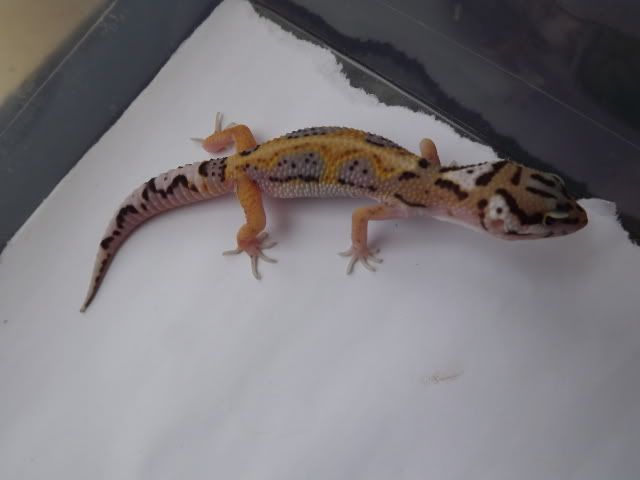 Hope you like!!! : victory: