Discussion Starter
·
#1
·
My Classic Corn shed for me last last for the first time. However it was in three pieces.
The head was in one end of the viv the other two were next to each other on the other side.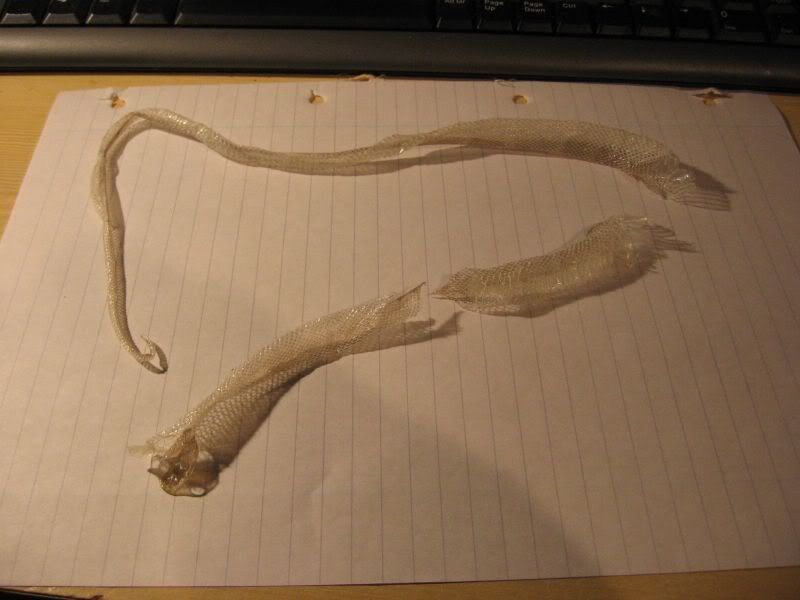 His eye caps were present, but as he shed in three peices I thought I would take him out, to make sure his body and tail had shed fully.
Got him out and he was very skittish, he has been so good the last week and a half, so calm. Could this be due to being a bit pissed off after shedding, not sure how long ago he finished.
Anyway, I noticed that the very tip of the tail still had some un-shed skin on it, so I gripped his tail gently but firmly and after a couple of time of him sliding out of my grasp it came away :no1:
Is it normal to shed in more than one piece (my Amel shed in one piece) what can I do next time to minimise this? The humidity is around 56 - 62