Discussion Starter
·
#1
·
Hello I have a stinkpot/musk turtle about 15 months old and when I got him/her (not sure if its a him or a her) :gasp: its shell seemed a little weird.
It has kind of a dent in it and hasn't been growing as I expected it to, I also got a razor back turtle at the same time from the same pet store that told me they were almost the same age (both babies) and the razor back has grown ALOT compared to the musk.
The musk turtles belly (not sure of the correct term for its belly) was sticking out a little more than what I had seen on pictures of other musk turtles.
I thought it wasn't a problem and that when it grew it would just even out but it has got even worse! I'm now really worried that it has a real problem and I need some advice on what it could be.
Here are a couple pictures of my musk for you to see.
(I will get some better ones if needed later, just let me know)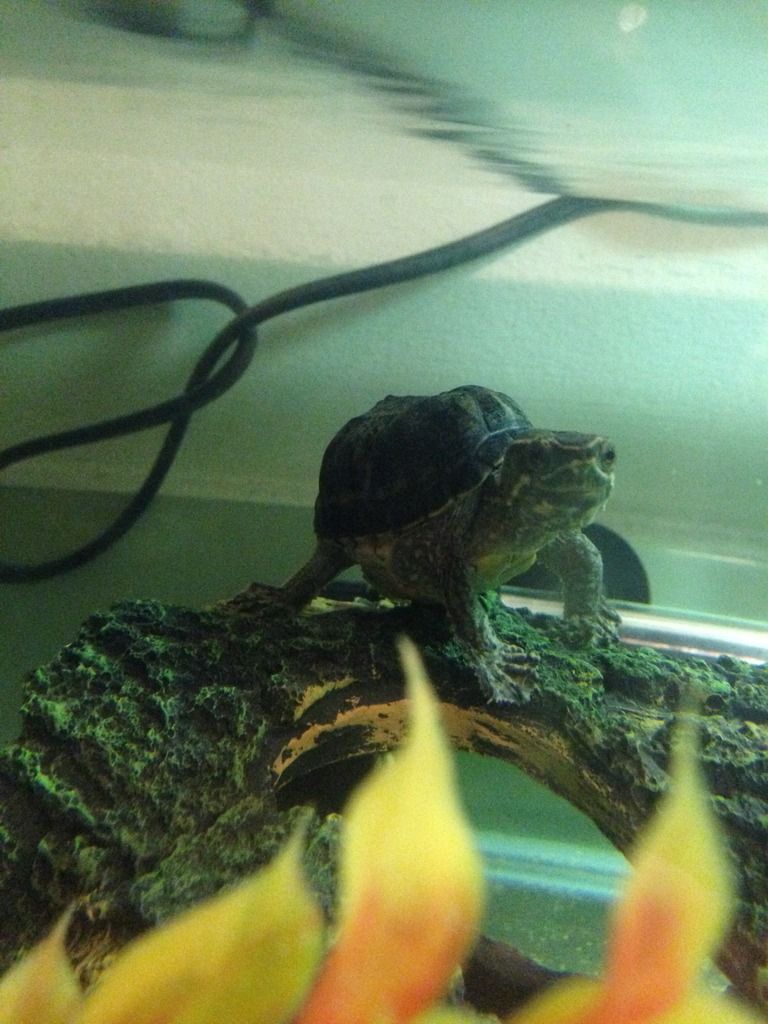 And another