more pics!!!
well, for the last 3-4 weeks i have merged some of the skunks into one "pack"
originally i had snuff and teyah together, both girls. Holly and Elsie lived with each other sometimes.. according to how well their injuries were healing at the time. & Mars, the boy, lived solo, or sometimes with Elsie..
Pro, as you know, runs solo.. he did run with Mars and Elsie at one time.. but attacked Elsie so badly she nearly lost her eye.. this was at about 3-4 months of age.
Dom, runs solo at the moment, as he has only been here 2 weeks!
so i merged holly, elsie, mars, snuff and teyah.. into one room.. the skunk room of doom lol
after emma went on saturday, i thought it was about time i got some more pics of the nutters.. so here we are, photo overload as ever!
to start off then, this is Elsie.. or actually LC - LittleChoc.. i am calling her a choc swirl..
please escuse the state of the floor, i had hoovered about an hour before.. not that you would know it!
this is her and Mars.. mars i am also, at the moment, calling a choc swirl, but he is clearly different to elsie..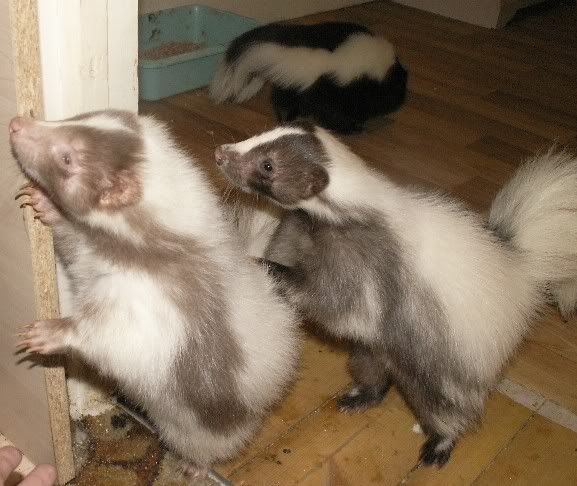 you can see elsies bad eye on the above shot..
elsie, mars and holly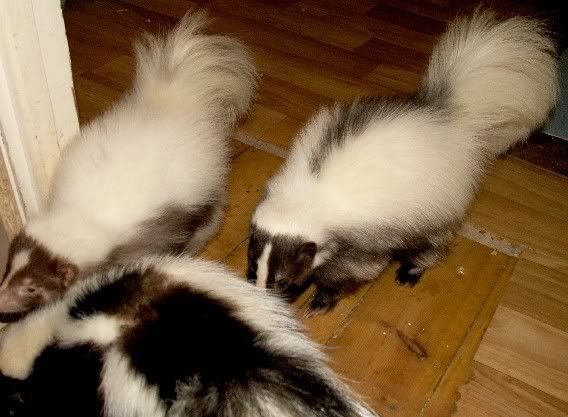 teyah - peeping round the door.. is still the shyest of them all, but has come on so much since i got her back in march. the metal grid forms the side of Pro's pen, the top is left open whilst the others are not about, and he comes and goes as he wishes.. he gets up, comes downstairs to say hi, has a poo, and goes back upstairs to bed, very sweet! holly is the one climbing up, and elsie is the one in mid air to the right!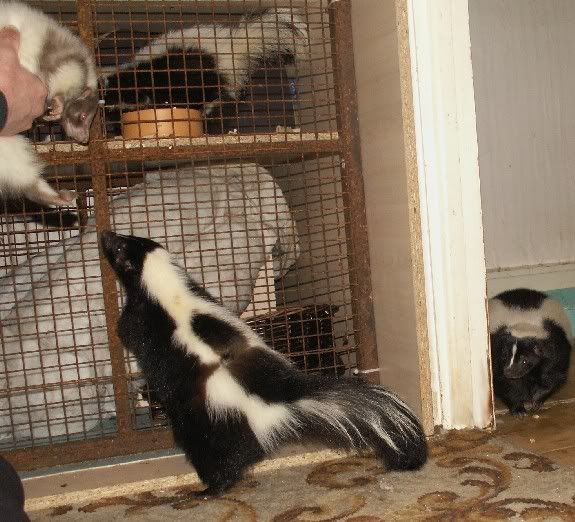 teyah - again in typical teyah pose... peeping round the corner..head on one side, one front paw raised.. elsie.. doing her skip round in circles and mars.. wondering why he is in the way again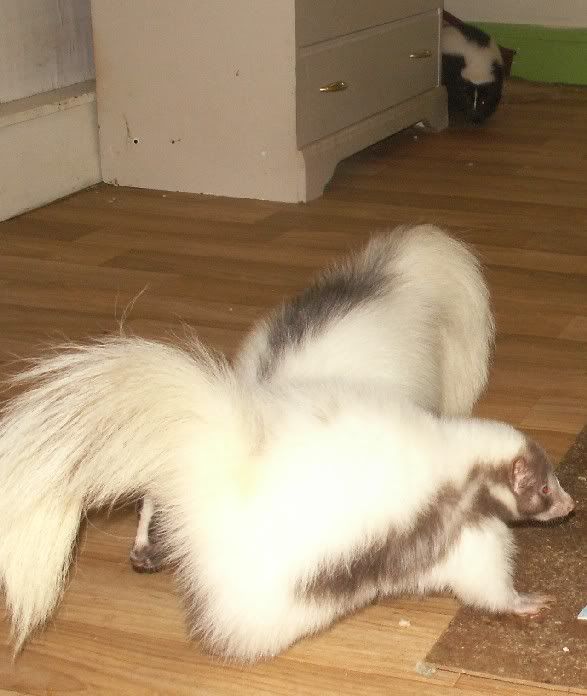 same, but snuff, the albino, has joined the fray..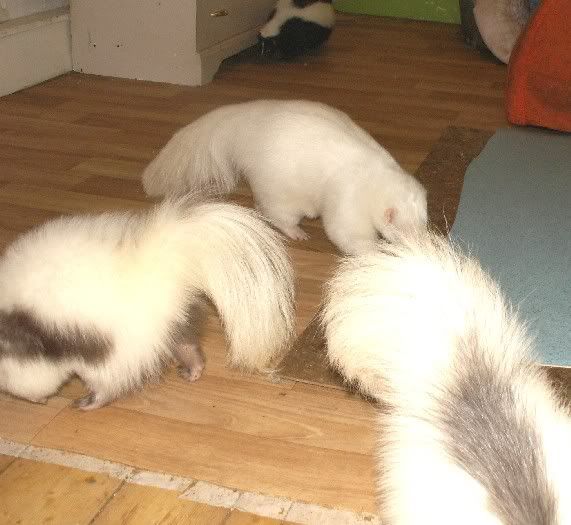 mars - being nosy, he is the least cuddly apart from Teyah.. a real lad he is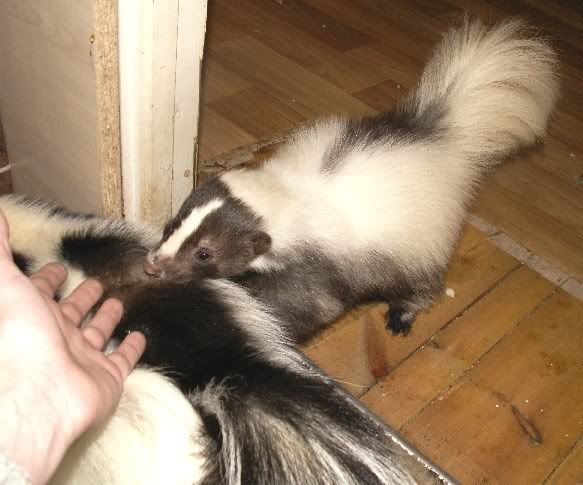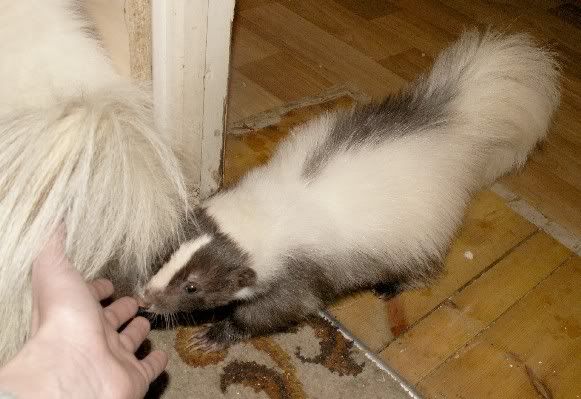 much darker than elsie
but so pretty with it!