Discussion Starter
·
#1
·
remember this?
"gimme 5 mum!"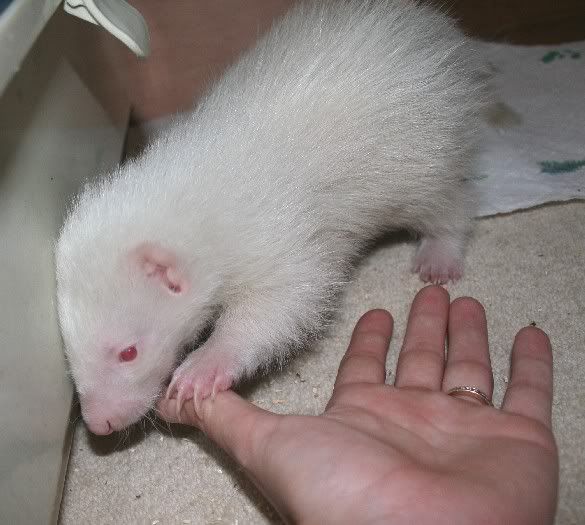 well, she grew and grew
and now she is HUGE !
if you DON'T want to see an awful lot of pics of a very cute skunk, turnover now... if you have dial up.. go and make a cuppa tea whilst they all load!!!
i'm just still so in love with her.. :wub:
yeah, ok, so i AM a dappy mare... do i care? nah... with cuddles like this to be had.. i can be daft as a brush and happy with it!
anyway, scuse the token human in the pics.. it was late last night i took these ok!!
foot massage... for her.. not me!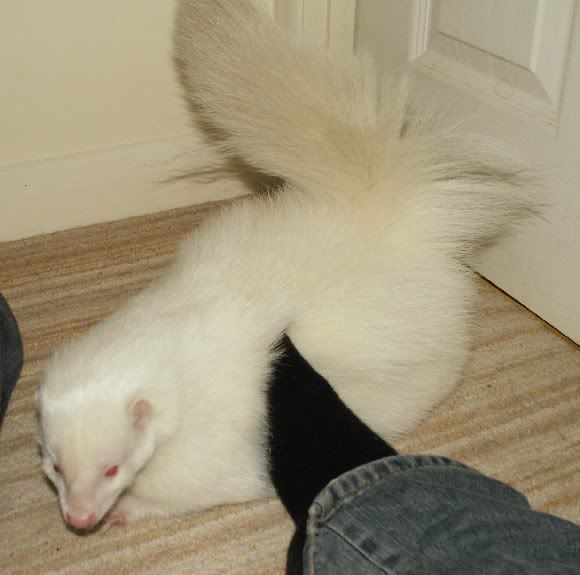 (more to come... lots more in fact!)