Discussion Starter
·
#1
·
Hi again guys, so after my undeciding about whether to get a corn or hognose i decided to go and have a look and see what caught my eye.
There was a few really nice corns and hognoses but this little fella stood out from them all. I knew when i saw the little guy that he was what i was looking for. He has all his eating and shedding records from birth and is really nice to handle. The mrs even held him (need to bring her round to hold the royal lol)
he was sold to me as a snow ghost corn, could someone with a bit more knowlage than me please let me know if that is correct. these pics dont do him any justice.
Well hope you enjoy the pics
(sorry about the quality as i took them with my iphone)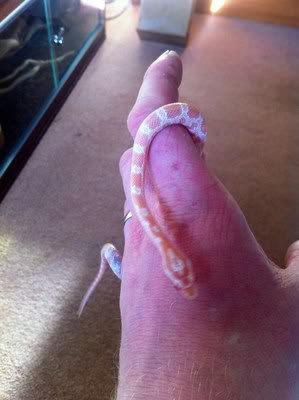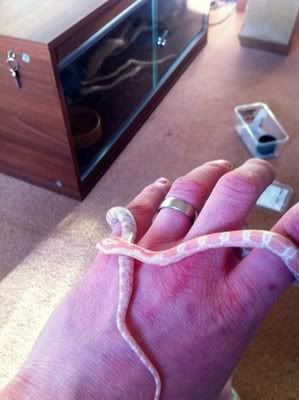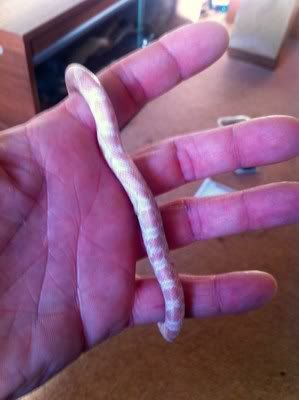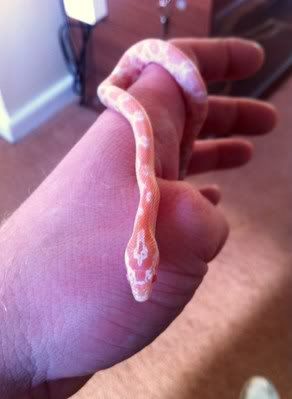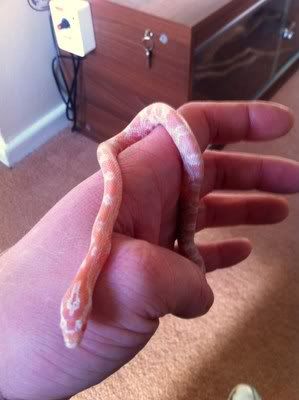 Sensitive content, not recommended for those under 18
Show Content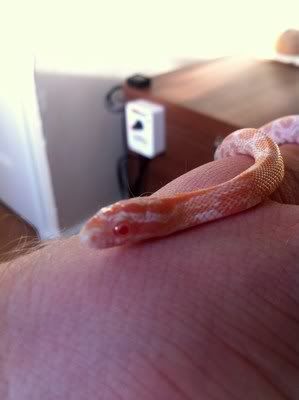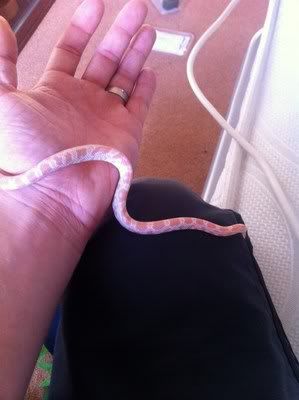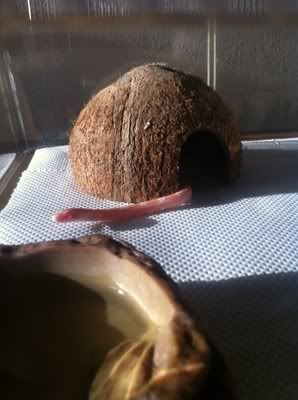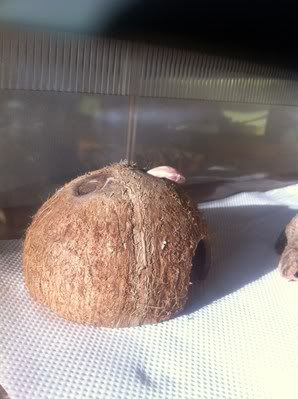 Heres one of my Royal for good mesure