Discussion Starter
•
#1
•
This is Tango, one of my newer additions. She is a 2 year old Amel corn and has had a bit of a rough ride this year. She is rather small for her age as she was on a 1 meal a fortnight schedule when I picked her up. She also goes off her food for nearly 2 weeks every time she sheds, and that all after laying 2 clutches this year.
In the few months we've had her she's only took 1 hopper mouse and has been unimpressed with every offering. HOWEVER.... I think I've cracked it!
She likes people flavor!!!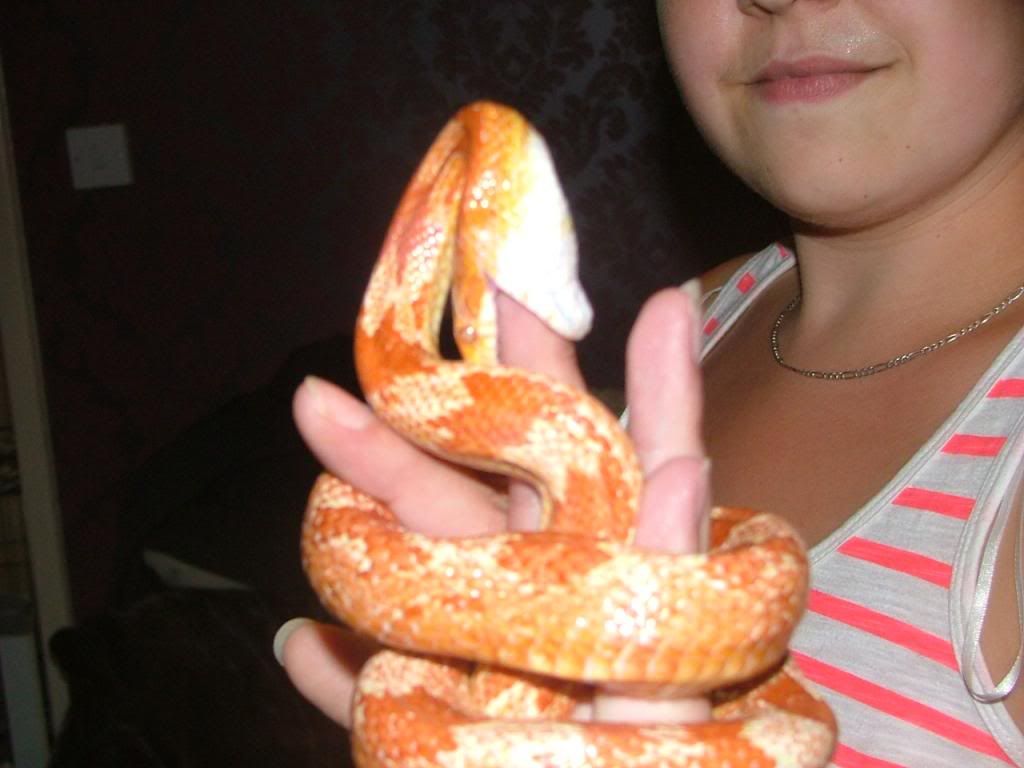 So all I need to do is rub a mouse in my armpits - problem sorted!! :2thumb: She wasn't for letting go, and when she did finally release *WHAM* she went for a triple bite on my partners knuckles just for good measure!! Well it serves him right for laughing at me with a snake that's eaten my whole middle finger xD
In all seriousness though, really happy to see she's 'clicked' out of it and is hungry again!