Just thought I'd post some pics of my other Northern Inuit dogs.
This is Mahlek Ernesto De La Serna at Shadowlands aka (pet name) Che Guevara.
He's a proper babe is Che, this year he won
1st Minor Puppy, 1st NIS members dogs under 12months, then went on to get Res Best Puppy in Show! He's a star bless him.
my lovely but very giddy lass Shadowlands Moonunit Zappa aka Moon, she is full sister to my big stupid lad Shadowlands Dweezil.
my sweetest little angel, Shadowlands Aryton Senna De Silva. Aka Senna. Half sister to Wayakin and Full sister to Vampyresbite's (mike) Sorrell.
Senna is in the middle looking over at Wayakin, with Che stood at the right of her. She is pale silver.
and a few months ago when they were smaller lol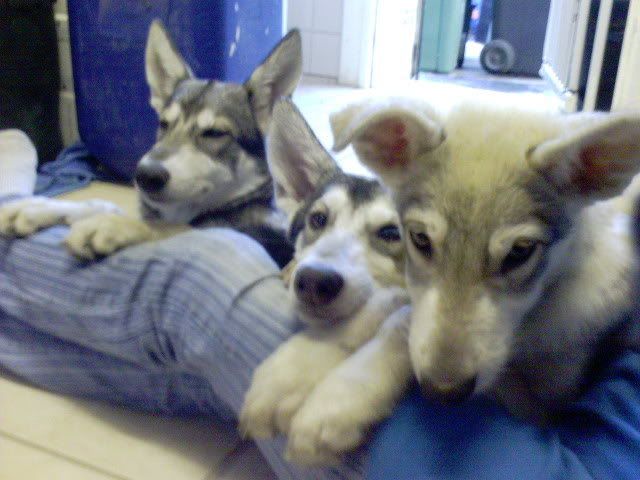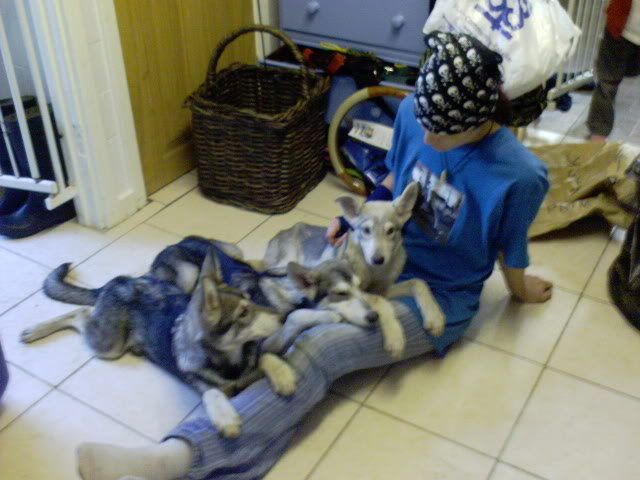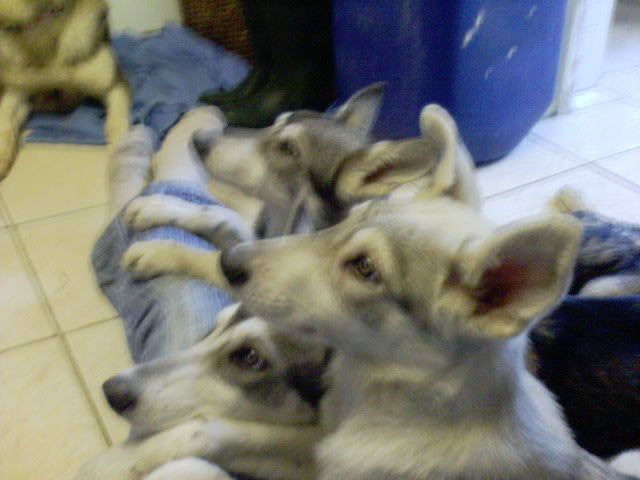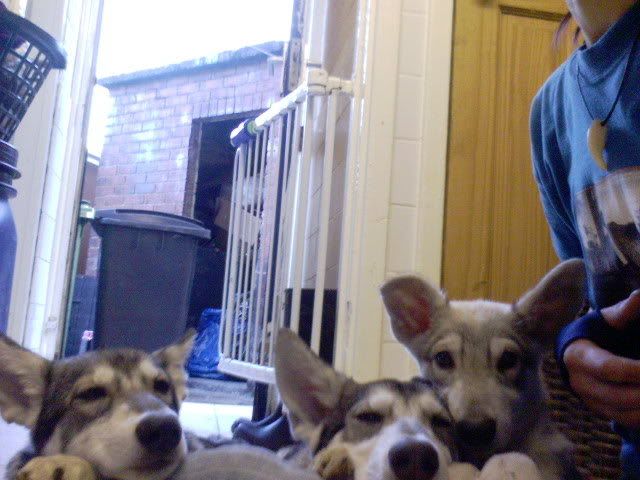 and my stunning lass Shadowlands Wayakin. She is such a love and has taken all 3 pups on as hers cause she didn't have a litter this year and she has been proper sulky about it. Now she has 3 huge pups lol 2 half sisters and a poss future stud as her foster children, she cleans them and everything and spends most of her time with them even when we tell her to go lie on the sofa she'd far rather be with them lol
Wayakin was this years Best Brood Bitch and RES Best in Show Oldham 2007.