Discussion Starter
•
#1
•
Okay these are still available as the two main people that are moaning there are none 'Down south' didn't manage to arrange to meet me last weekend.
They are 'as far as i can tell' 1.2, and have been in my care for a few months now, i am reducing my collection from 3.6 to 2.4 to give someone else the chance to breed these great little geckos.
they are hours of fun, watching them dig all night and Chirp.
they only need a tiny space for housing but really thrive in big, busy setups.
feeding on small crix, buffalo worms and micro mealies. given regular supplements and all eating like pigs.
Sorry about the bad picture.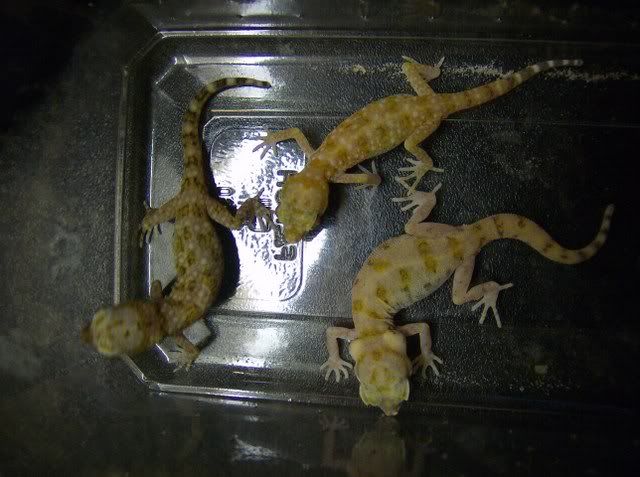 for care sheets google, 'steno care sheet', 'sand gecko care sheet'
im asking £45 for the group, would prefer local pickup but as stated below will travel a reasonable distance to find them a good home.
i will not courier so please dont ask, if your nearer the north go see silvershark!
freeky, superted: if you want to rearrange then delivery to the dartford crossing is not out of the picture, but seeing as i am not scheduled to head there in the near future i will have to charge an additional £15 to cover costs.