Discussion Starter
•
#1
•
I have now removed the sticky tape that was in on the inside my viv holding down my hygrometer probe
(original post and pictures here)
, thanks to the kind advice given from Snow_Man_UK and animalfreak.
I have however taped down my heat mat using the tape, as the instructuions told me to do so, incase the corn gets stuck underneath it. The Mat is under about an inch of aspen. I have checked it today and it seems to be sticking down well, without any upturns.
Should I remove it and find an alternative? If so what?
On side note my LED lights arrived today, so gone is the big light and have put in the new low voltage ones, as they give off good light but no heat.
Daytime lights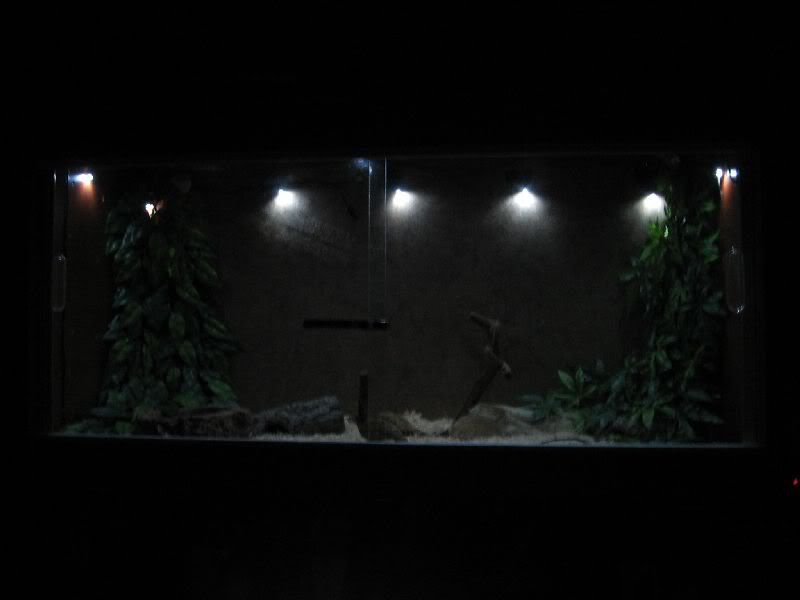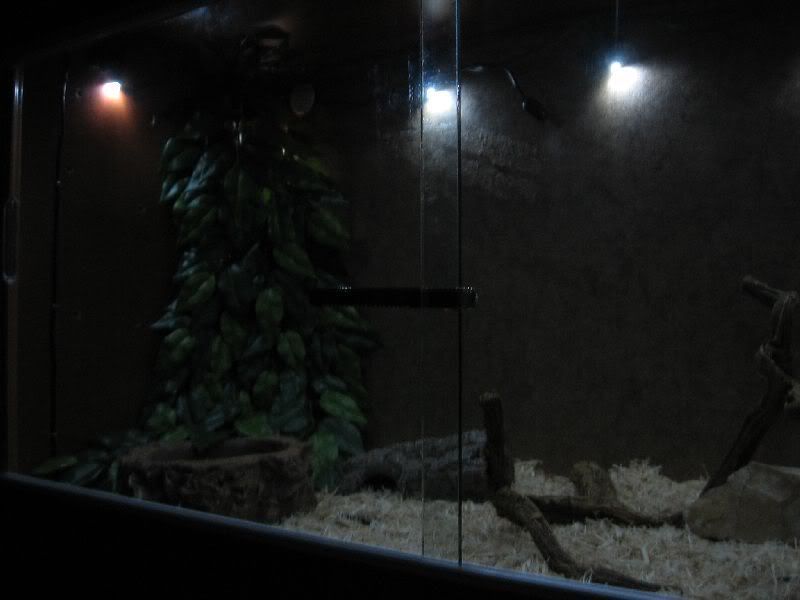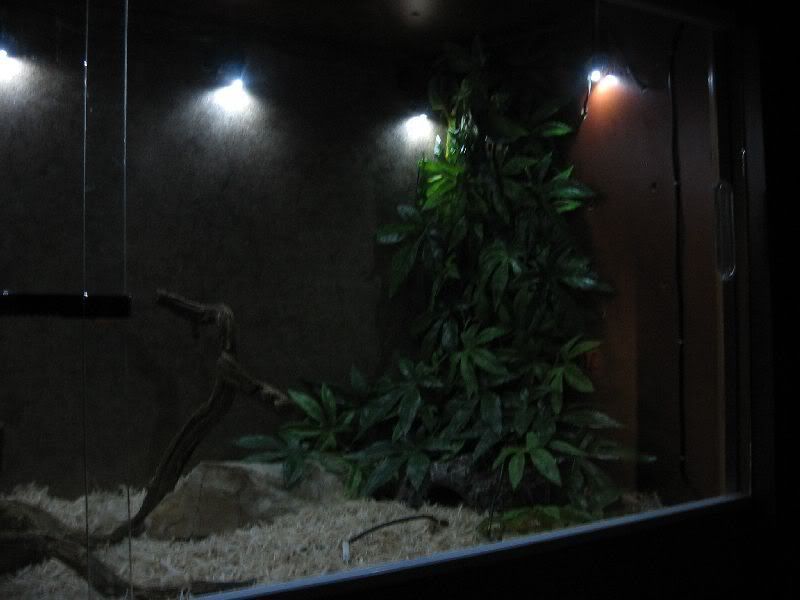 Evening / Night Lights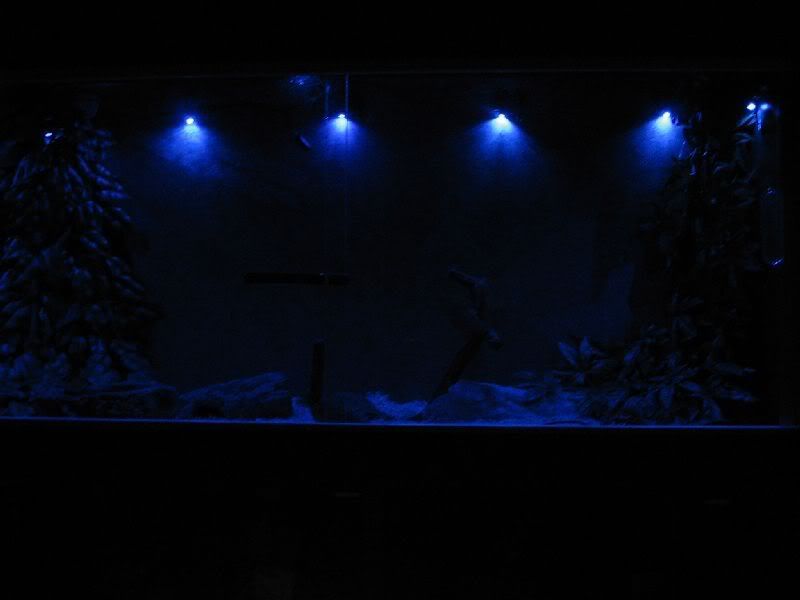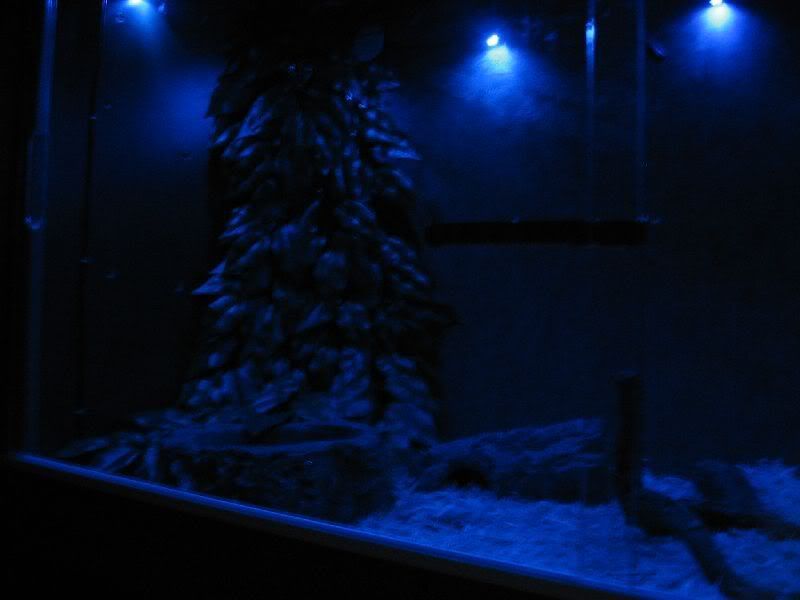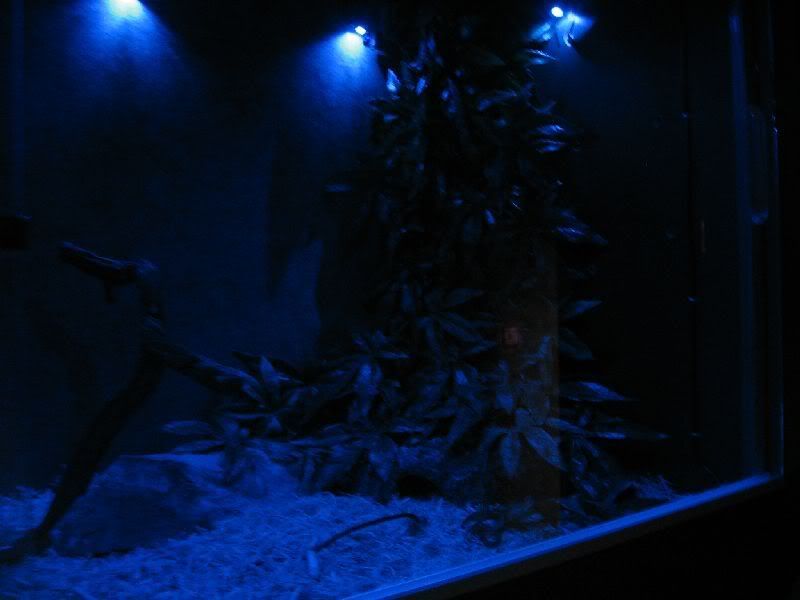 As the blue ones give off a light glow, but enough to see in the viv in then dark and are not too bright or give off a white light, I take it it will be ok to leave these lights on, on a 24 hour cycle?