Discussion Starter
·
#1
·
Well after a hard term at Uni I was looking for anything to distract my attention from revision… Obviously this led me to researching everything about bearded dragons! I read every care sheet, joined a forum and watched numerous videos on Youtube.
My plans were set in motion for a massive summer project of buying a baby beardie, building a new vivarium (which also stemmed into a cabinet) and constructing a fake rock habitat to finish it all off.
I started by drawing up some plans:
The first sketch is of the fake rock background. I saw so many on here and just had to give one a try!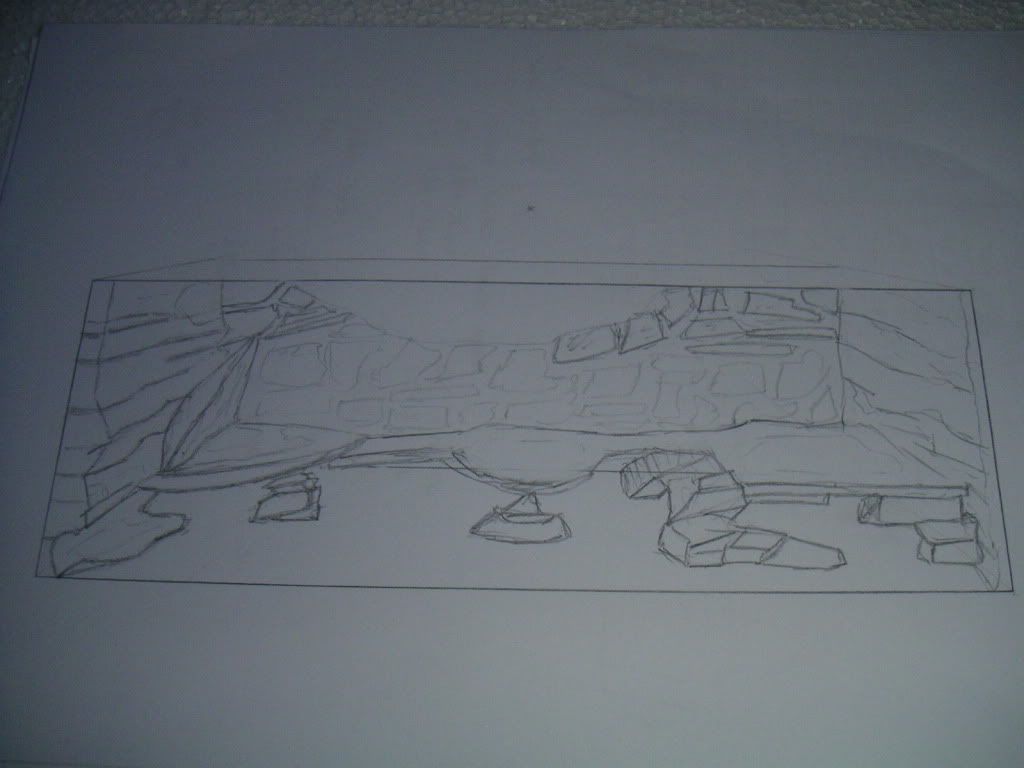 This second sketch is of my actual vivarium and cabinet. The vivarium is4.5x2x2ft and the design for the cabinet altered to allow the fridge and cockroach colony to fit along with some shelving for other bits.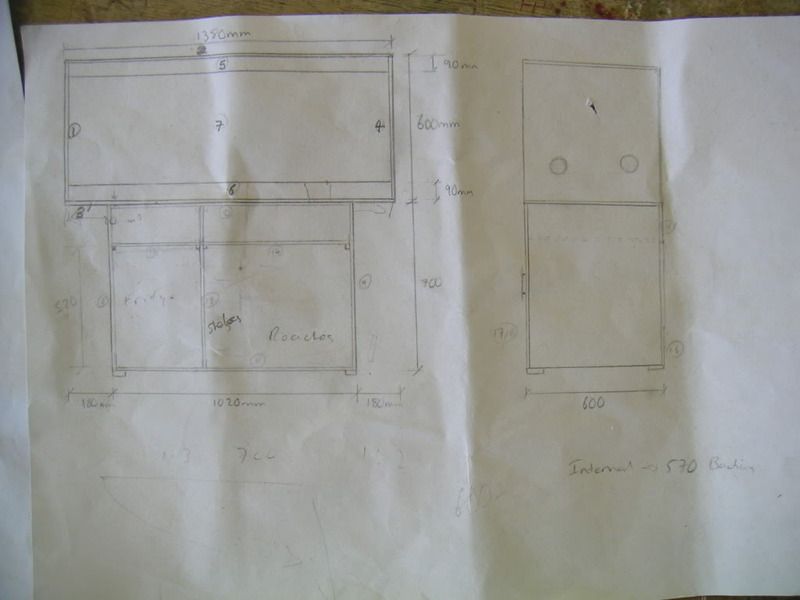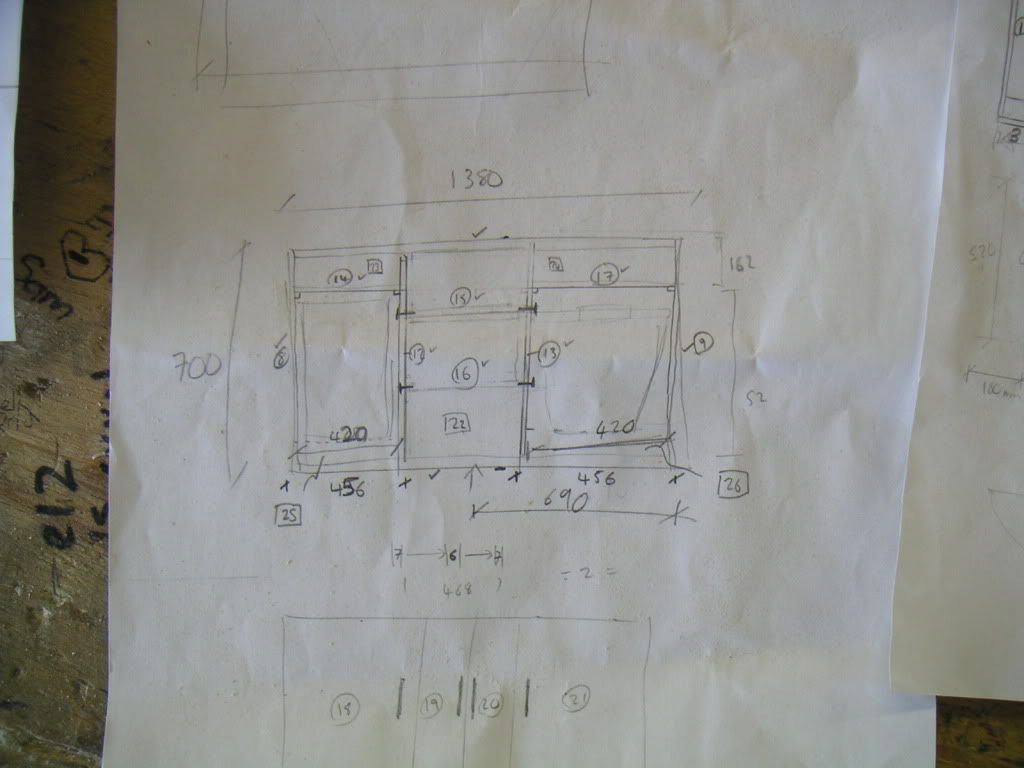 Equipment I used:
Jigsaw
Router
No more nails Gun
Straight edge
Set square
Clamps
Sharp pencils
Craft knife
Chisel
Band Saw
Belt sander
Sandpaper – Various Grit
Paint Brush
Soldering Iron
Tile cutter
Wood saw – Circle 75mm
Tape measure
Screwdriver
Electric drill
Materials I Used:
Chipboard – Used 8 sheets 8 x 2ft
No more nails – 12 tubes
Screws – Large box
Polystyrene – 2 sheets 8 x 4ft
Modelling foam – Small amount for "Hollywood"
Piece of slate
Grout (Tile adhesive)
LED's
Paint (Acrylic)
Tiles – 10 ceramic tiles
Vents – Bought from -loobylou211
Runners – 2 x 5ft 6mm
2 x 2ft 6mm
Glass – Found in my Grandmas cellar!
Adhesive handles x 2
Cocktail Sticks
Stainless handles and Hinges
The first stage for me was the vivarium and cabinet. Luckily my dad is a Design Technology teacher so having the space and equipment was priceless along with his advice if he thought I was wrong!!
To save cash I bought the chip board in tongue and groove style. Cost around £6 a sheet. This meant that the first task was to use the router to remove all of the "tongues" Although a long process it gave me a straight edge to work from and gave me a useable sheet.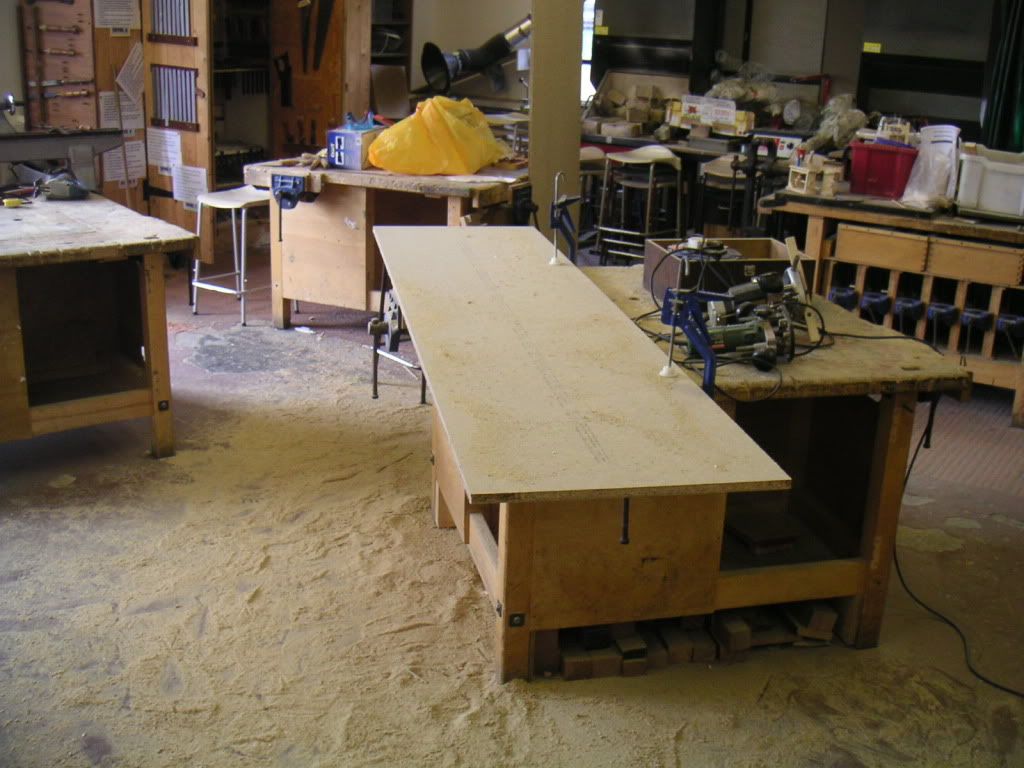 From here it was just a case of measuring twice cutting once to give me all the pieces. I used no more nails and screws for all the joints, using clamps to make sure it was dead square. I drilled all the screw holes and countersunk the surfaces to avoid any splitting. Made out of 18mm chipboard the whole unit is very stiff which it needed to be to avoid cracking in the grout when being transported.
Here is a picture of the vivarium. The gaps at the back of the viv have all been filled and from the front it looks perfect.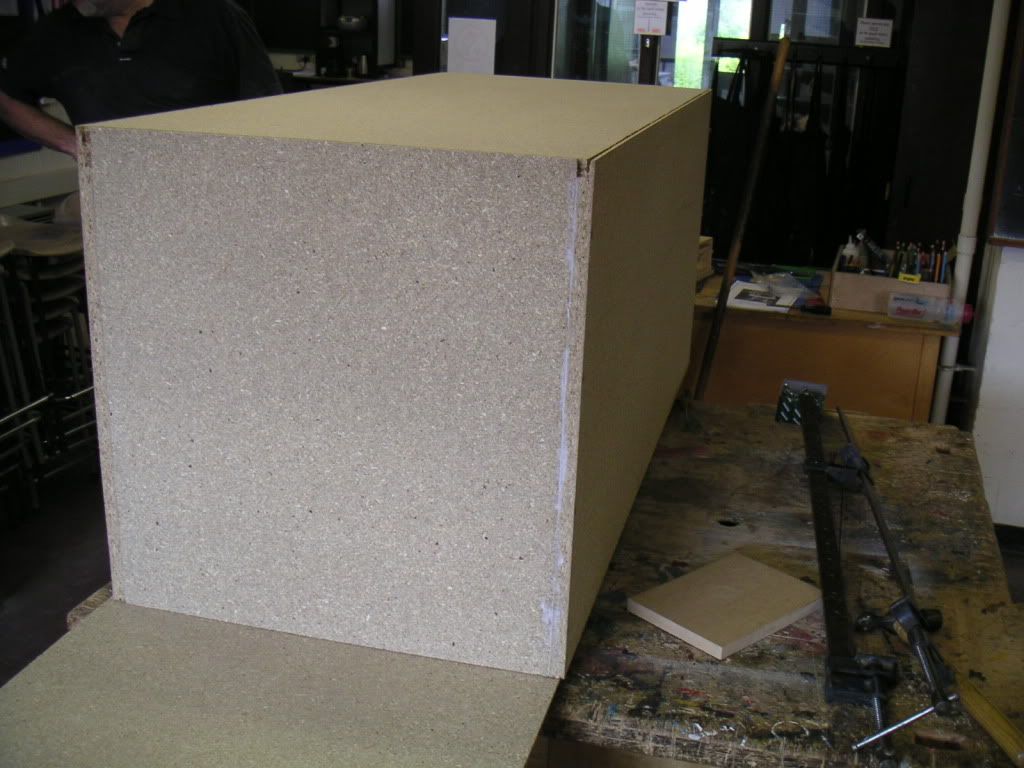 This is when I began to lay my tiles in the floor. Although I plan to have play sand as the substrate eventually this gives me a waterproof base layer just incase. It should also make for easy cleaning. Somehow the tiles fitted across exactly so all that was needed was to cut the back four. I used no more nails to stick them down securely and grouted the gaps as you will see later.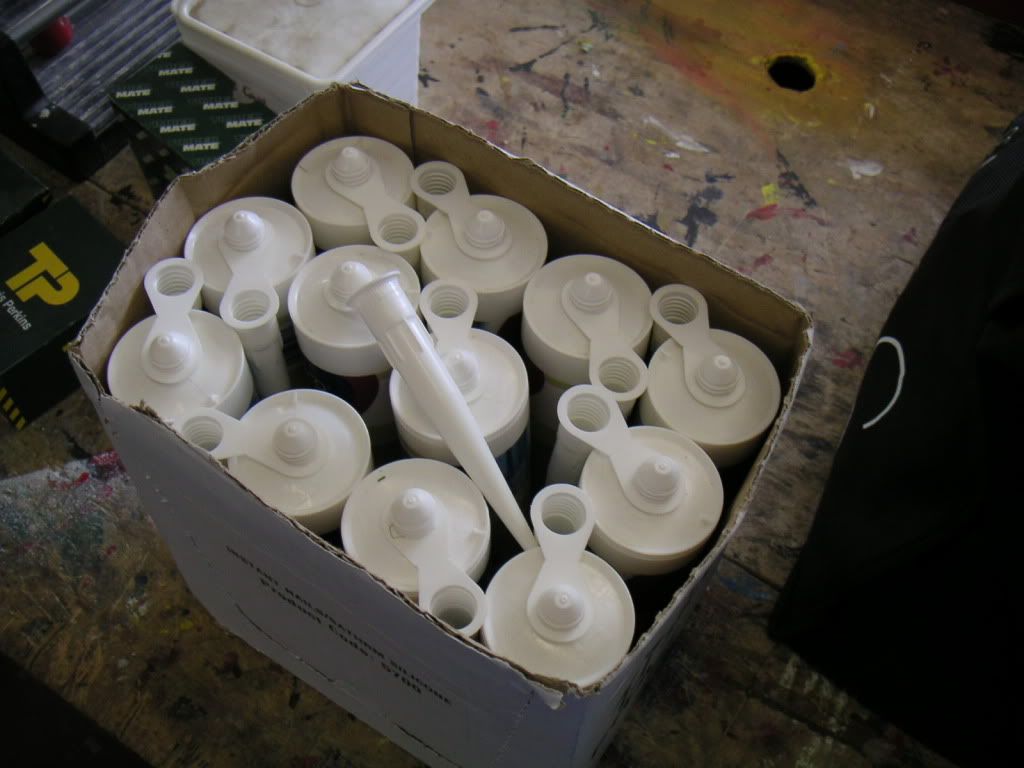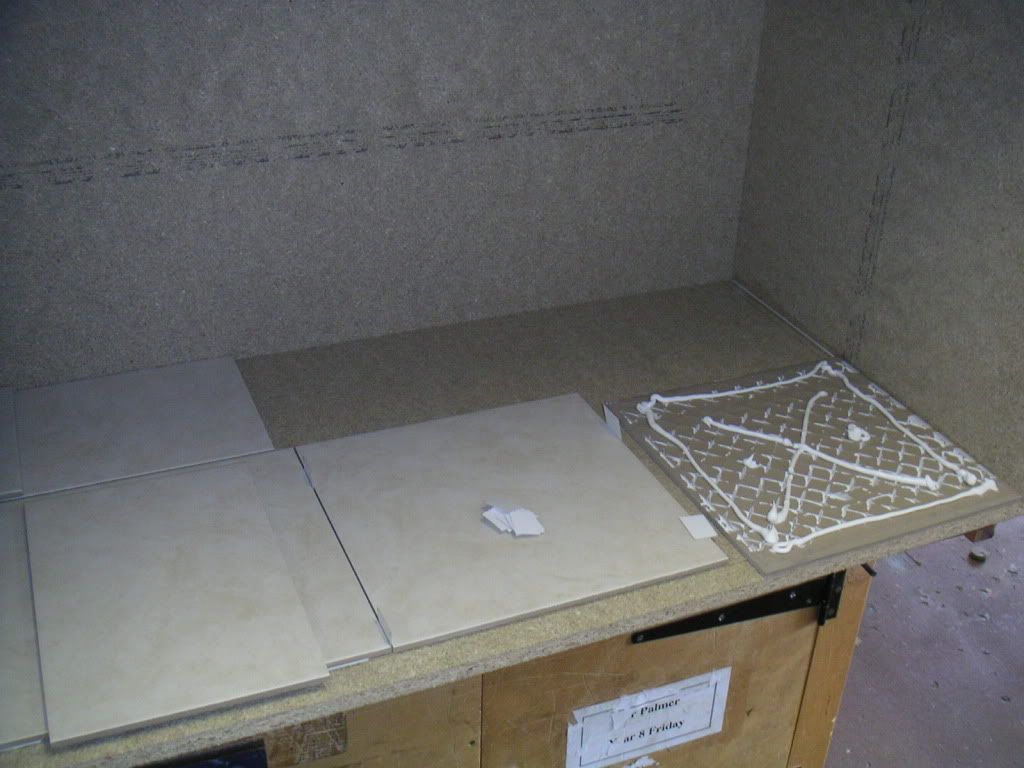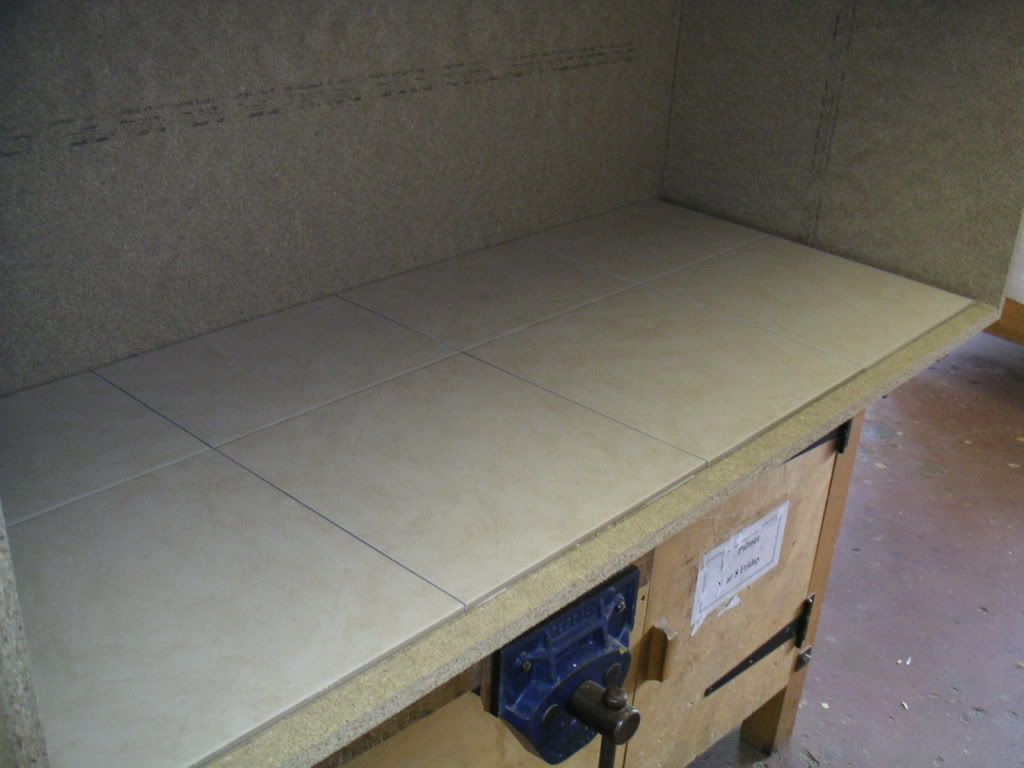 The next task was the cabinet for this to sit on. This was going to be a cabinet purely to house all the stuff needed for Tyrone (Named after the getaway driver from Snatch for all who have seen the film!). This included my recent purchase of 700 Dubia roaches housed in a storage box. I have left ventilation at the back of this section as well as the section containing the mini fridge for his salad.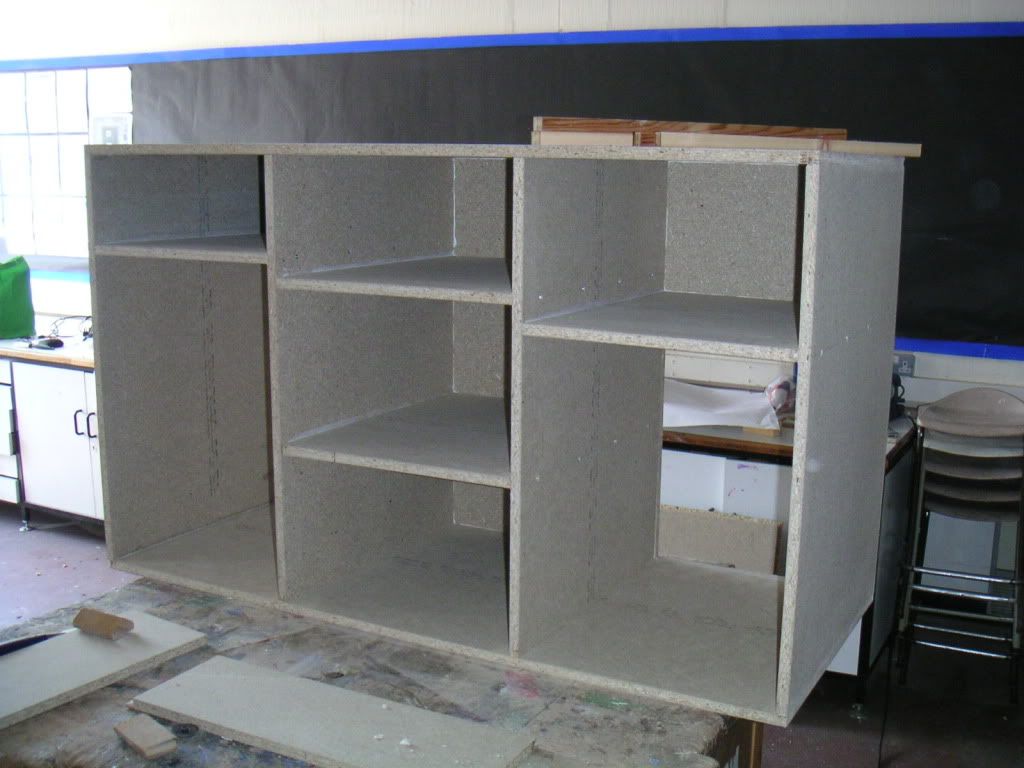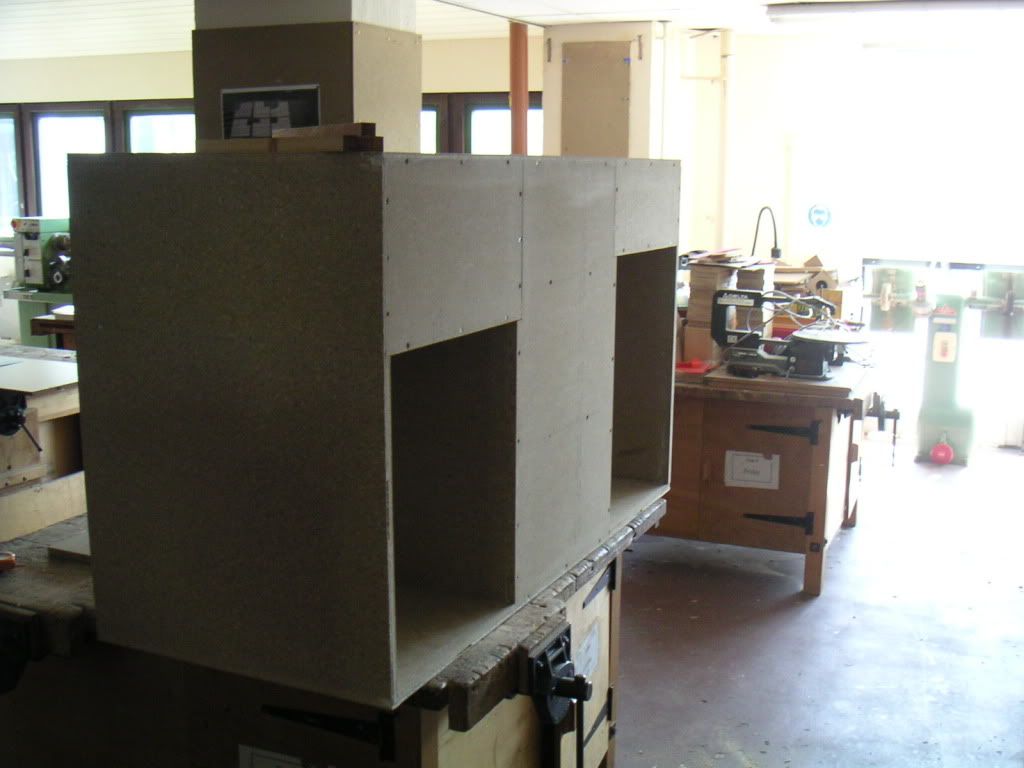 My original plans were to have 4 doors on the front of this cabinet but once I had seen them held up to it I decided that 2 doors with exposed central shelves looked far better. I used the router tool at this point to create an edge surrounding the door panels. These next pictures show some experimenting with different styles.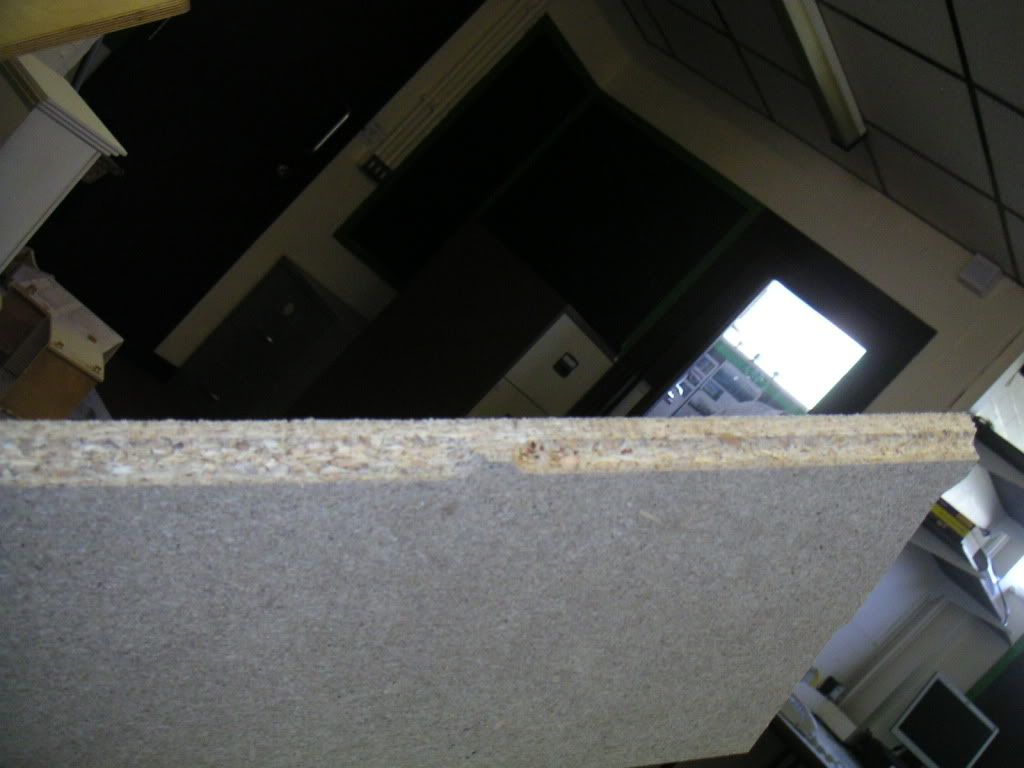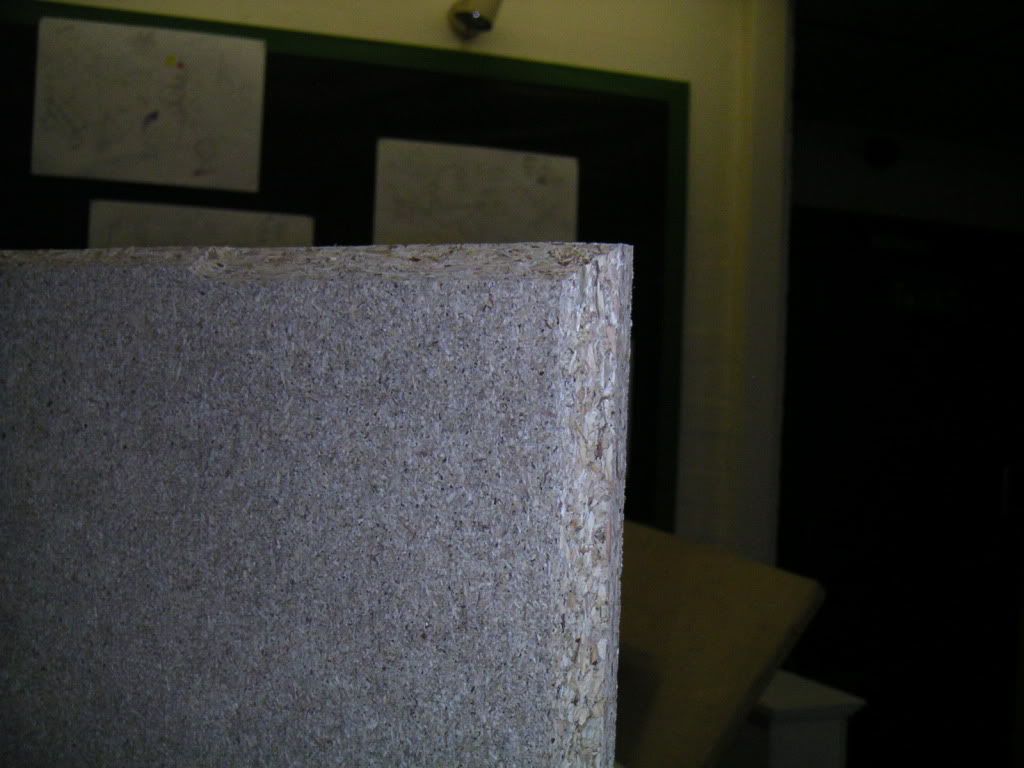 I decided on a simple Cream satinwood finish starting with a couple of coats of undercoat. I added a small amount of colour to brighten things up as the pictures later will show…Haha! I also added some simple handles to finish it off.
Now that I had finished the main construction of the project I could move back home and completely cover my parents house in polystyrene!! They didn't like that!
Building the fake rock really did take much longer than I had expected, I spent a good month individually cutting and sanding pieces and sticking them into the build.